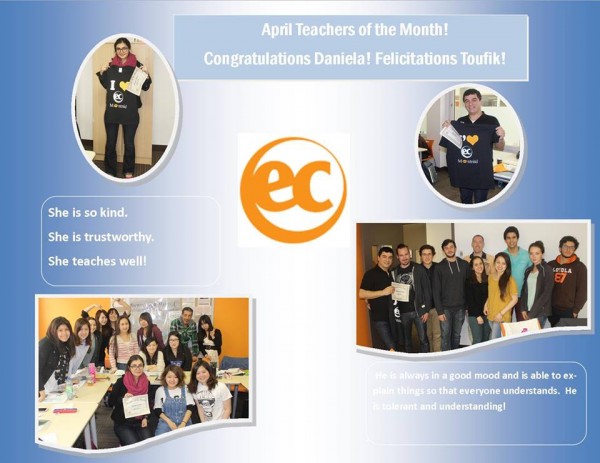 Last Friday, EC Montreal named its April teachers of the month!  Every month, we ask our students to vote for their favorite teacher.  We distribute ballots and ask 2 simple questions; Name your pick for teacher of the month and Why?
We collected all the ballots and read all the wonderful comments!  This month, Toufik was chosen as our French teacher of the month.  This was not Toufik's first win but it was his first win as a French teacher.  Toufik usually teaches in our English department.  It is extra special as this will be Toufik's last week at EC Montreal. Sadly, he is moving to Japan for a new adventure in his life.  He will be sorely missed!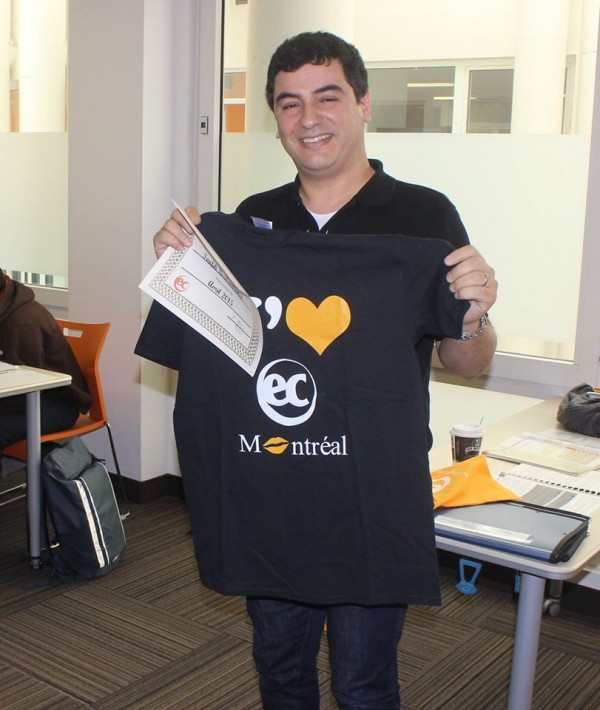 We surprised him in his class with his Teacher of the Month certificate and gift.  His students were delighted for him!  They cheered and cheered!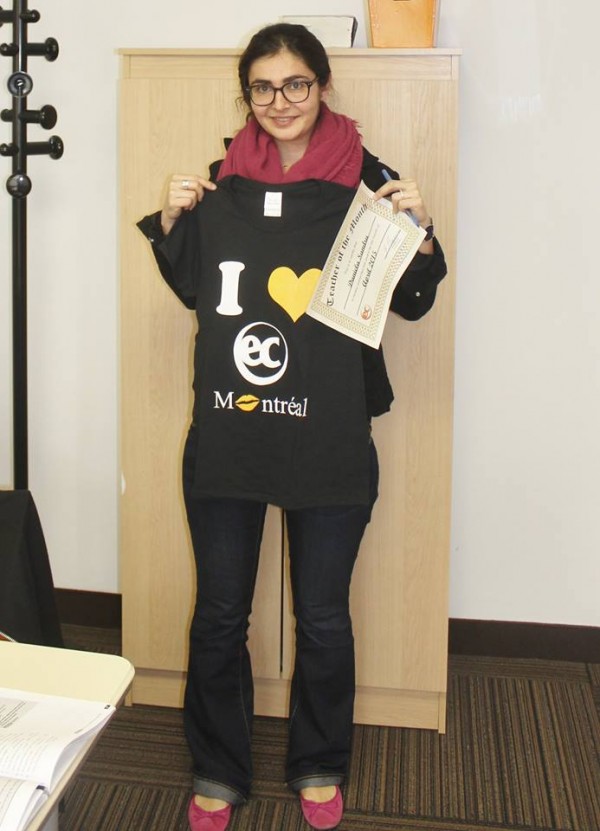 Daniela was chosen as April's English Teacher of the Month!  This was her second win as teacher of the month!  We surprised her in her class with her certificate and gift and her students were overjoyed!  They congratulated her and posed proudly with EC's favorite teacher!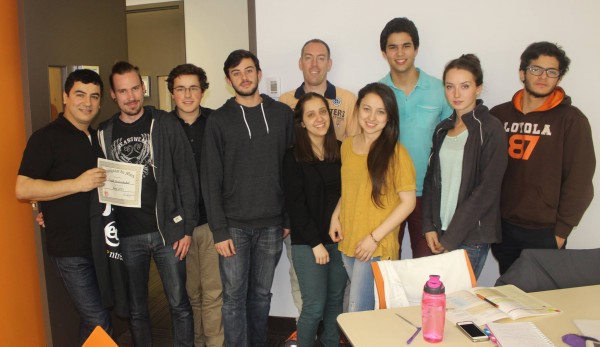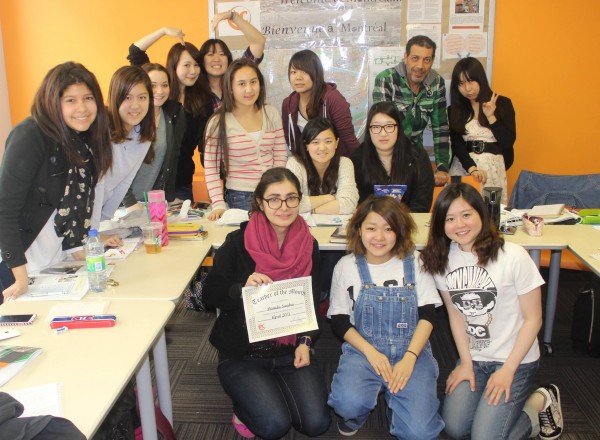 We are happy to share all the wonderful comments written by our students with you!
Parce que il est très sympa et il motive les étudiants.
Il est très dynamique, amusant et compètent.
Best teacher forever !
C'est un excellent professeur.
Good teacher.
Teaches well.
She is trustworthy.
She is kind.
Il est très gentil.
Well prepared and organized.
I like her.  She is cheerful.
She's always prepared to help us.
Funny and always happy.
He is the best teacher.
He's the funniest, best, most amazing teacher!
Best teacher, love him!!
His class is so interesting!
Good teacher!
Lovely teacher!
I like his lessons!  Was fun!
I like him!
Really interesting, interactive, great lessons!
She is so kind!
She is considerate and cares about us!
She is simply awesome!
Her English and teaching is clear.
Always well-prepared!
He is always in a good mood, able to explain things so that everyone understands.  He is tolerant and understanding.
Join our English courses in Montreal with EC and meet our wonderful team of teachers!
Comments
comments