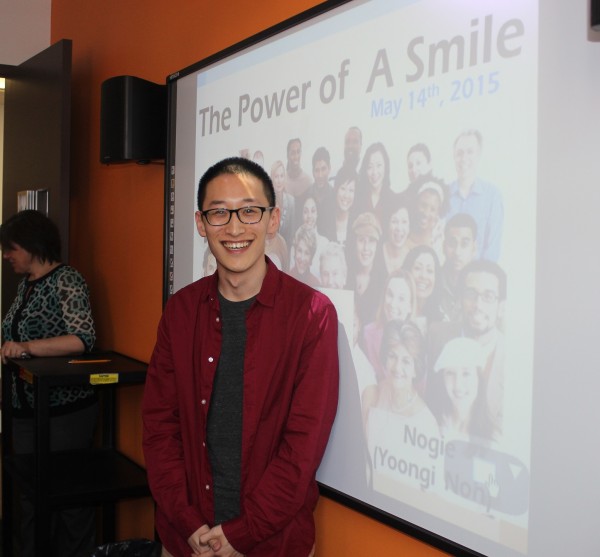 Yoongi Noh, participating in EC Montreal's General English programme, presented yesterday as part of EC's Student Academic Lecture series.  He is in our high intermediate class and received a lot of help from his teacher, Souha, in preparation for this presentation.
The topic he chose and is most passionate about is the power of a smile and having a positive attitude.  Yoongi has many friends at EC.  The classroom was packed with students and staff members.  It was standing room only!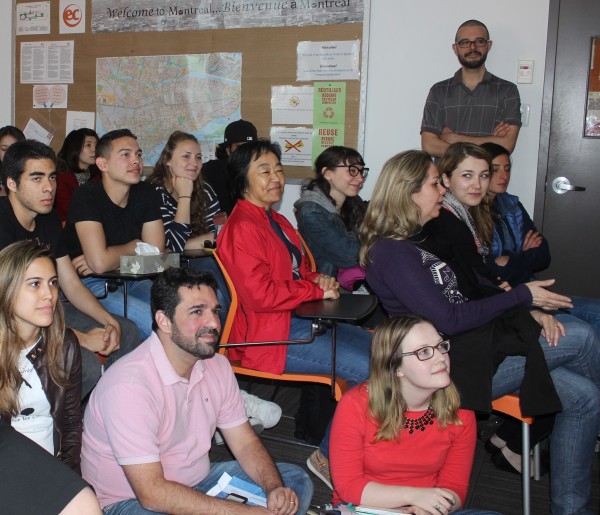 He began his presentation by playing a song – Smile and the Whole World Smiles with You!  The song definitely put a smile on everyone's face.
Yoongi explained that the simple act of smiling has a positive impact on our lives.  It has been scientifically proven to improve our health, mental wellness and social relationships.
Yoongi made the presetantion extremely interactive.  He engaged the audience and showed a lot of charisma.  He gave a stellar performance.  We are so proud of his achievements!
This is Yoongi's last week at EC Montreal and he wants to encourage everyone he knows to study English in Canada with EC!
Comments
comments