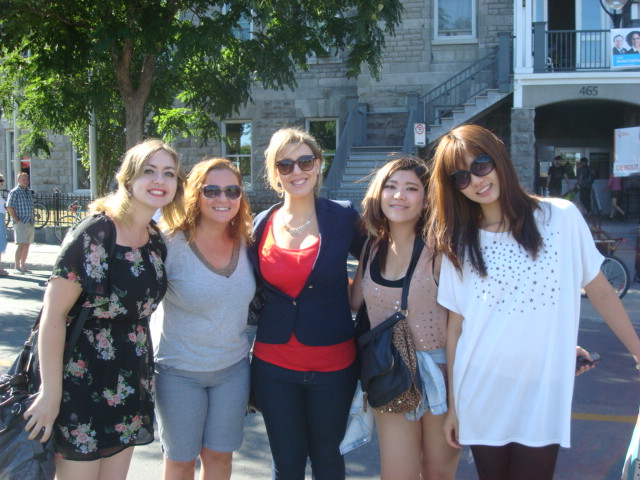 The Thrillest has voted the Plateau Mont-Royal, one of the sexiest neighborhoods in the world.  You may think it is a superficial ranking because the decision was made solely based on the residents' good looks.  The Plateau Mont-Royal is famous for its architecture, funky bars and stellar restaurants.  Now, it can also be praised for having some of the best looking people on the planet!
The Plateau Mont-Royal is definitely a neighborhood that should be explored while you are an EC Montreal student.  We encourage everyone to make a day of it and take a hike up Mont-Royal and then take a stroll along the fabulous Plateau district.  You are sure to find fabulous places to have a drink or an incredible meal.
The other neighborhoods that made the top 10 list are:
Ipanema, Rio de Janeiro, Brazil
Gan Hahashmal, Tel Aviv, Israel
SoHo, New York City, USA
Quadrilatero della Moda, Milan, Italy
Le Pleateu Mont-Royal, Montreal, Canada
Tamarama, Sydney, Australia
Palermo Soho, Buenos Aires, Argentina
El Born, Barcelona, Spain
Saint-Germain-des-Pres, Paris France
Shimokitazawa, Tokyo, Japan
Montreal is the only Canadian city to make the list !  Three Cheers for the sexiest city in Canada!!
Join our English courses in Montreal and you will be bound to meet some good looking people and have a blast!
Comments
comments