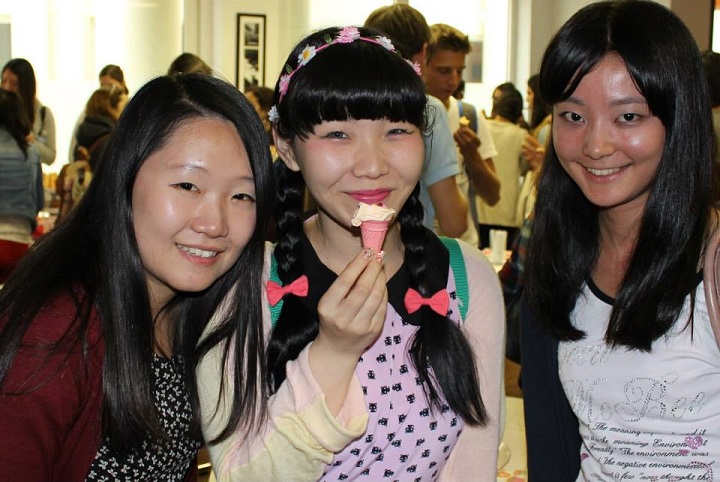 It's spring! We're counting down the days until the warm weather sweeps into town, kicking off the summer season and, of course, some of the city's hottest festivals.  When the mercury rises, the best way to beat the heat is to bring on the cold, right? So here's the scoop on some of Montréal's coolest ice cream parlors to check out this summer.
Le Glacier Bilboquet – multiple locations Bilboquet is one of the city's premiere gourmet ice cream shops that has been around for 30 years! With seven locations in and around the island of Montréal, this summer mainstay offers high quality handmade artisanal ice creams and sorbets using farm fresh and local ingredients. They proudly source their dairy products from the Saguenay region, chocolate from the Montérégie and seasonal fruits from the Eastern Townships and parts of Ontario, all in the effort of promoting local businesses and industry. Staff t-shirts are even made with organic cotton grown in Québec!
La Diperie – 68 Avenue des Pins East As the same suggests, this ice cream shop is all about the dips – 15 to be exact! Their luscious soft serve cones are dipped in Belgian chocolate-based dips with flavours such as Sucre a la crème (made with maple syrup and white chocolate), Fleur de sel (dark chocolate with a salty twist),
Mokaccino (milk chocolate with infused with espresso) and Baileys to name a few. It's common to see lineups at this modest shop nestled in the Plateau, but it's definitely worth the wait.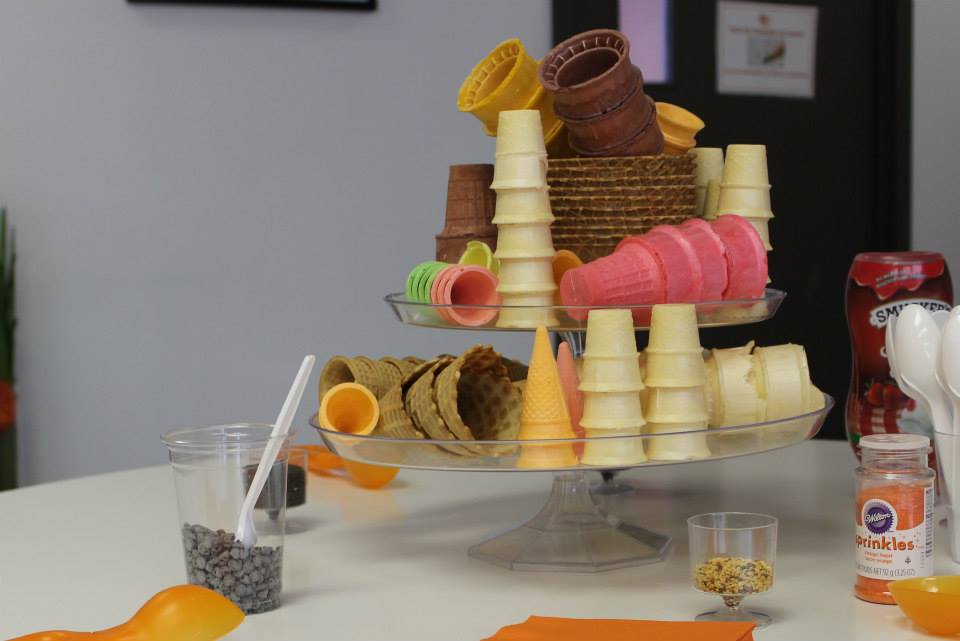 Maple Delights – 84 St-Paul Street East Maple Delights is a gelato shop located in the heart of the Old Port offering a cool oasis for tourists during the summer heat. A maple EVERYTHING boutique, their mandate is to showcase this golden elixir in as many different kinds of products possible. Their gelatos and sorbets are made with maple syrup and maple sugar, which is what gives them their unique flavor and unsurpassable quality.
Kem CoBa – 60 Fairmount West This tiny ice cream and sorbet counter located in Mile-End is the go-to spot for a cool refreshing indulgence during the summer. Owned and operated by a husband and wife team, they serve unique flavours of homemade frozen treats that change weekly. With quirky names to match the flavours like "La New Yorkaise", a mix of strawberry sorbet and cheesecake soft serve, this place is not to be missed for your chilly frozen fix.
Gastronomia Roberto – 2227 Belanger Street Located in the Rosemont – Petite-Patrie borough of the city, "Roberto's" is the spot to go for amazing Italian gelato. With an average of over 20 different flavours at any given time, it's hard to choose just one! Their motto: "One bite of gelato is like taking a bite out of paradise". So go for a large cup and treat yourself to a taste of heaven!
EC Montreal will host its own ice cream activities in July and then again in August.  We will transform the student lounge into an ice cream parlor where students can create their own ice cream masterpiece!
Join our English courses in Montreal and get a sweet taste of Montreal!
Comments
comments