We are delighted to introduce you to Jonathan Reinglas, EC Montreal's Young Learner's Coordinator.  Jonathan wants to live in a world where people are always on the move, everyone is learning something new, and making fresh travel plans are a weekly business.
Here is what he would like to share with all of you: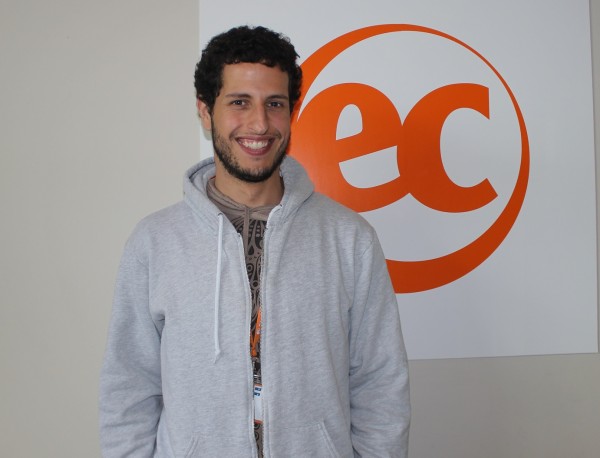 As the Young Learners Programme Coordinator, I've been tasked with providing the most up to date, awesome, and extravagant activities my little brain could muster.
In the past, I have been an activity programmer for a team building company, a team building facilitator, and professional Yoga Teacher. Leading classes, facilitating retreats, and dreaming up new activities are only a few of my experiences. I have also been a filmmaker, entrepreneur, and an actor.  When I'm not wrangling activities and monitors or leading classes, you can find me delving deep inside my essence on the Yoga mat, teaching cool breathing/meditation techniques, or responsibly and safely engaging in all forms of tomfoolery, horseplay, and of course, shenanigans.  I'm looking forward to providing a dynamic and fun experience for all our Young Learners this year!
Welcome to the team Jonathan!  We know our young learners will have an unforgettable experience with you in the lead this summer!
We hope you will join our Young Learners English courses in Montreal this summer!
Comments
comments