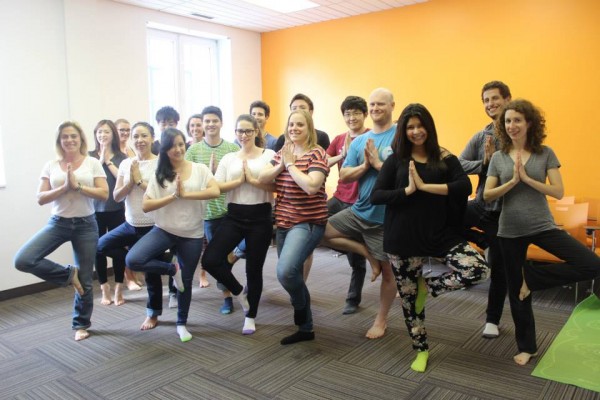 This is the last week of May and the last of our health and fitness activities.  We offered our students a yoga for beginners class.
A professional yoga instructor came in and lead the class.  The class was supposed to be only 45 minutes, however, the instructor saw how much our students were enjoying the class that he kept it going for over one hour.
He introduced our students to the different yoga poses as well as breathing and relaxation techniques.  It was lovely to see our students enjoying the class and benefitting from this nurturing exercise.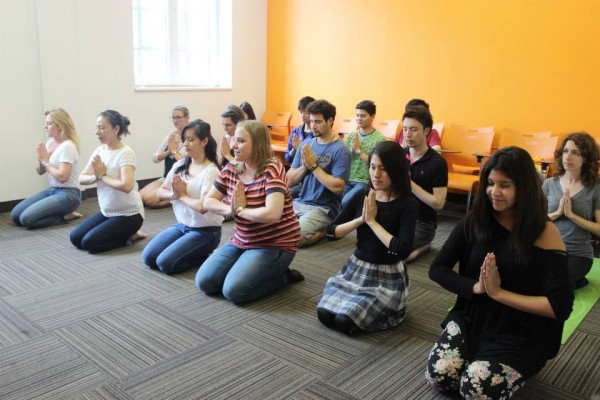 We had a very successful Health & Fitness month at EC Montreal!  We introduced our students to healthy food and different fitness classes.  We hope we have succeeded at introducing our students to living a more healthy lifestyle and they will keep these good habits.
Next month is all about Montreal festivals!  We can't wait to introduce our students to everything Montreal has to offer this summer!
Join our English courses in Montreal and fall in love with all our festivals!
Comments
comments