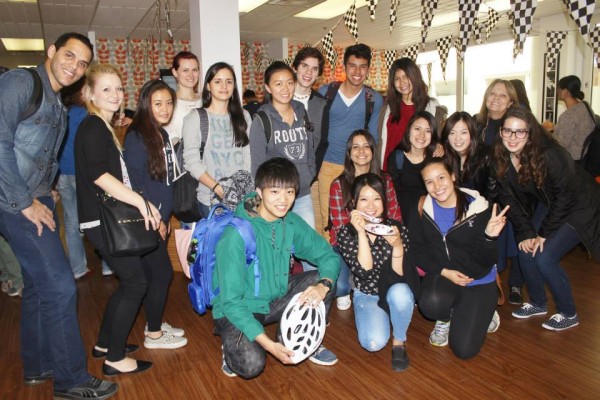 The Grand Prix weekend is rapidly approaching and the entire city of Montreal has F1 fever!  The Ferrari club is displaying their cars in little Italy and Crescent street is holding a F1 party this Friday!
Celebreties have been arriving to Montreal all week and there have been quite a few celebrity sitings all over the city; including Jennifer Garner and Amy Adams!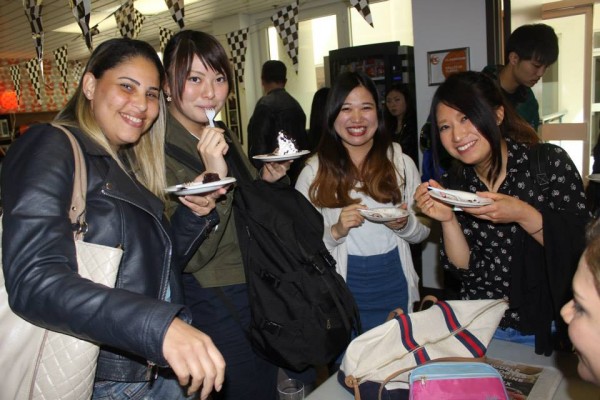 EC Montreal's complimentary activities like to showcase what is happening in the city.  We decided to throw a F1 party in the student lounge.  The lounge is festively decorated with the checkered Grand Prix flags.
We served champagne and cake to all the students.  The cakes were decorated with sports car cake toppers!  It was a hoot!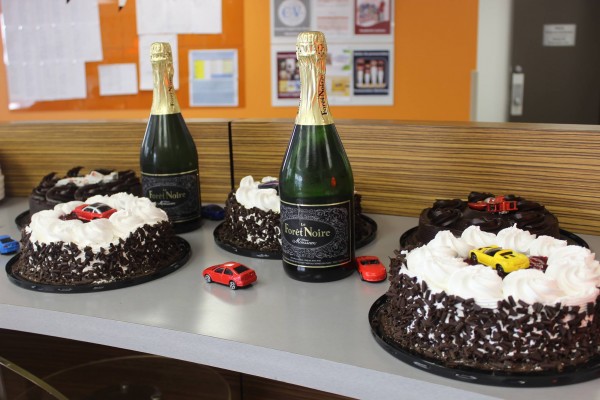 Many students have purchased tickets to the race this weekend!  They are announcing sunny, warm weather, ideal for the race.
We are proud to be one of only two cities in North America hosting a Grand Prix race!
Come learn French in Montreal with EC and we will show you have amazing our city is!
Comments
comments