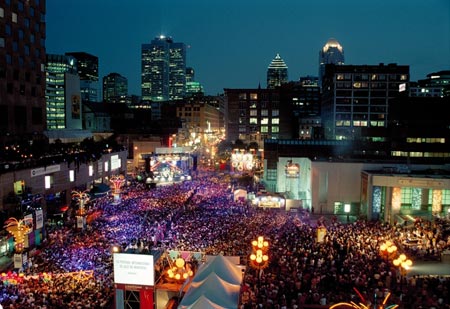 Today is the first day of Montreal's annual FrancoFolies Festival.  It is the biggest music festival in the French speaking world and it's right here in Montreal!
Since 1989, Les FrancoFolies de Montréal has been the true reflection of a thriving French-speaking music world!
There will be nearly 70 indoor shows and 180 free outdoor concerts this year.  The programme offers quality, diversity, great energy and fun-filled!
Les FrancoFolies gets close to 1 million spectators, yearly.  The performances showcase approximately 1000 artists from over a dozen different French speaking countries.
The festival will take place from June 11 to June 20 at the Quartier des Spectacles.  There will be 7 outdoor stages where free performances will take place.
EC Montreal will be taking its students to the festival next Thursday, June 18.
It is definitely festival season in Montreal! Come learn French in Montreal with EC and we will introduce you to all the amazing festivals in the city!
Comments
comments