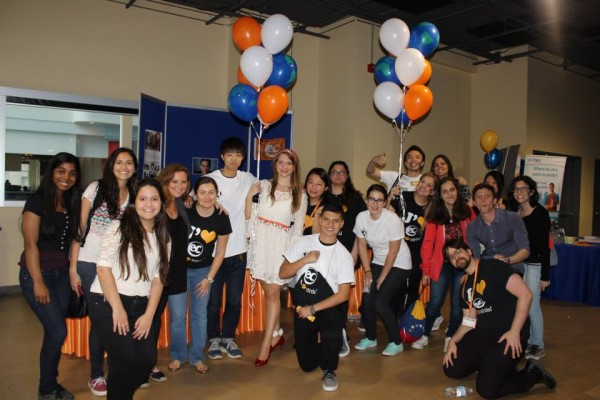 Yesterday was Languages Canada's 2nd annual World Student Day celebration.  This event is to celebrate our international students from all over the globe and everything they bring to our cities and to our schools.
The event was held at a local college.  There were participants from six different Languages Canada member schools.  There were over 400 students who participated.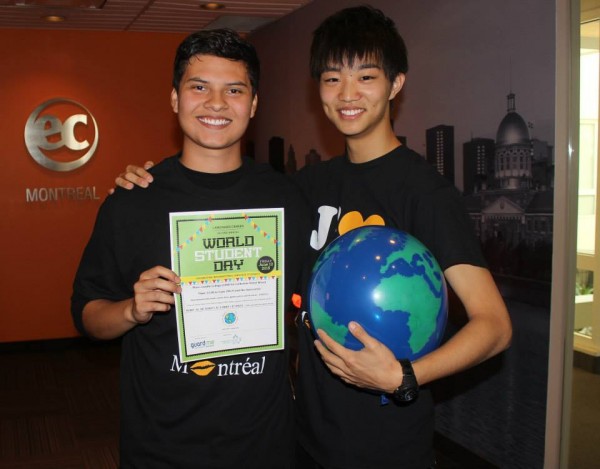 Some schools purchased a booth and offered the students various activities; there was a photo booth, a face painting booth, a poetry booth and EC's booth gave out hotdogs and a fun game where students had to be blindfolded and try to pin the moustache on the celebrity.  Anyone who succeeded in placing the moustache in the right place won a giant chocolate bar!  It was a lot of fun!
There was a DJ who played all the popular tunes that our students really enjoy, especially the latin hits!
The most exciting part of the day was the talent show!  There were 8 participants from 4 different language schools in Montreal.  EC Montreal had 2 students enter the contest; Scarlett and Olya.  Both did a dance routine and my goodness, EC has got some seriously talented and gifted students!  They were spectacular!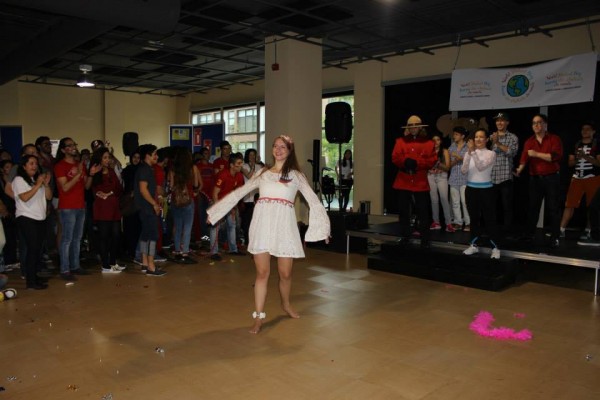 The first prize was given to a group of students from another school who put on a very nice international skit.  They won a trip for 2 to Niagara Falls, courtesy of Iko Tours!  The second prize went to our very own Olya.  She won a gift certificate to Atti, an amazing Korean restaurant.  EC Montreal's Scarlett took third place!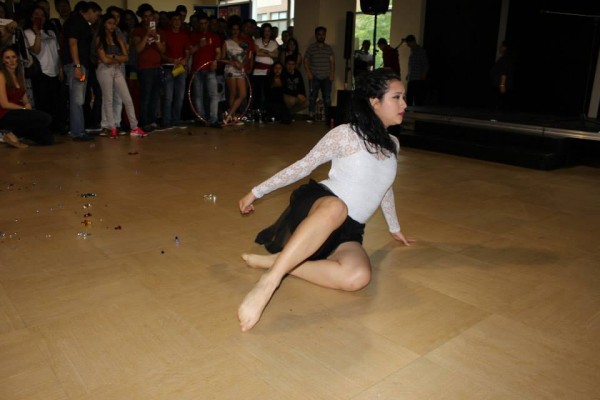 Attli also catered the event with a wonderful selection of Korean food.  They were a big hit, there wasn't a crumb left behind!
Students danced and enjoyed their very special day.  In addition, we had Catherine Binette from Tourisme Montreal give a speech thanking our international students for choosing Montreal.  She said that it's our students who make the city of Montreal even better!  Everybody cheered!
We had a marvelous day celebrating World Student Day!  We look forward to an even bigger event next summer!
We encourage everyone to learn English or to learn French in Montreal with EC!
Comments
comments