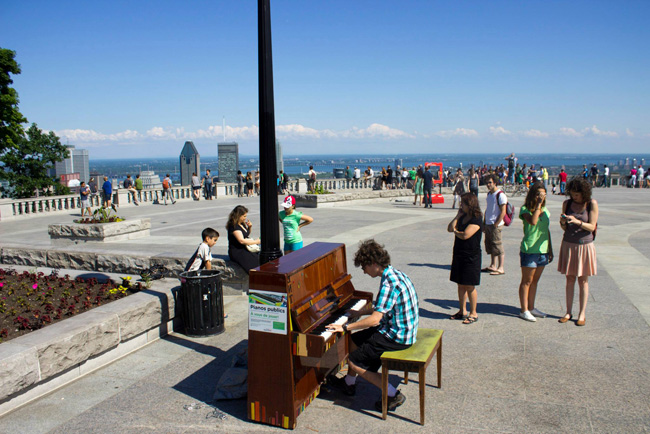 Public pianos are back again this year in Montreal to fill the city with improvised and impromptu musical performances. This year marks the 4th year that the city has installed public pianos decorated by various artists all over the city.
The pianos are available every day from 10am to 8pm and anyone can play them. As a bonus, on August 20th at noon, the second edition of the Pianos Publics au Diapason will take place. That's the day where every piano in the plateau will be playing the same song at the same time! This year there is a new piano that will be added to the collection, one of those old mechanical pianos with the long perforated rolls of paper that play automatically will be circulated around the different boroughs throughout the summer.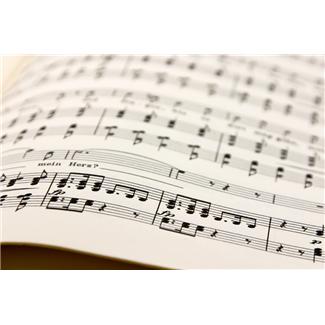 When we are out and about with EC Montreal's young learners or our adult students this summer, we will definitely encourage our students to give the pianos a try! This is such a wonderful initiative by the city of Montreal.  It really showcases how artistic and musical our city really is!
Here's where you can find the pianos:
June 2nd to July 6th:
Laurier Metro
Corner Mount Royal and Fullum
Corner Saint-Denis And Marie-Anne
2275 boul.St-Joseph Est
June 2nd to September 7th
Mordecai Richler Library – 5434 Av du Parc
June 19th to August 9th
Saint-Louis arena – 5633, rue Saint-Dominique
June 30th to August 21st (Tuesday to Friday 4pm – 8pm)
Baldwin Park – Fullum St.
July 6th to August 3rd
Laurier Metro
Mount-Royal and Cartier
Saint-Laurent and Prince-Arthur
Park and Prince-Arthur
August 3rd to September 7th
Corner Laurier and Jeanne-Mance
Corner Mount Royal and Henri-Julien
Corner Rachel and Saint-Laurent
Corner Saint-Denis And Duluth
Come learn French in Montreal and discover how cool our city is!
Comments
comments