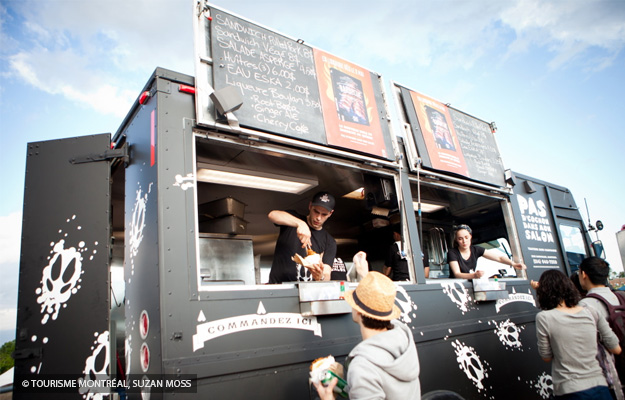 From July 11 to July 25, Montreal will be hosting a food truck festival on Saint-Catherine Street called Bouffons, which is French slang for Let's pig out!
The food trucks will be lined up from Jean Mance Street to Saint Laurent Boulevard.  The best food trucks in the city will be serving tasty Montreal cuisine as well as wine, beer and spirits.
This festival takes all the amazing elements of fine dining and brings it to the streets!  Saint-Catherine Street will be set with bistro tables and live music!
The food trucks will be showcasing the culinary multiculturalism of the city! Whether you are a vegetarian or a meat lover, there will be a food truck to suit everyone's needs!
This festival will take place simultaneously with Montreal's annual Just For Laughs festival and will be sharing the same venue!  Look for an outing at this event on July 16 on the EC Montreal social calendar of events!
Join us and learn French in Montreal and get a delicious taste of Montreal!
Comments
comments