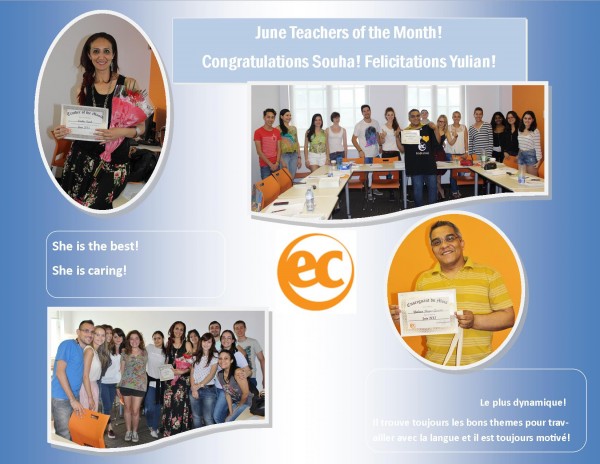 EC Montreal announced its June teachers of the month today!  The students voted and left their comments for their favorite teachers.  Congratulations to Souha and Yulian who are the winners!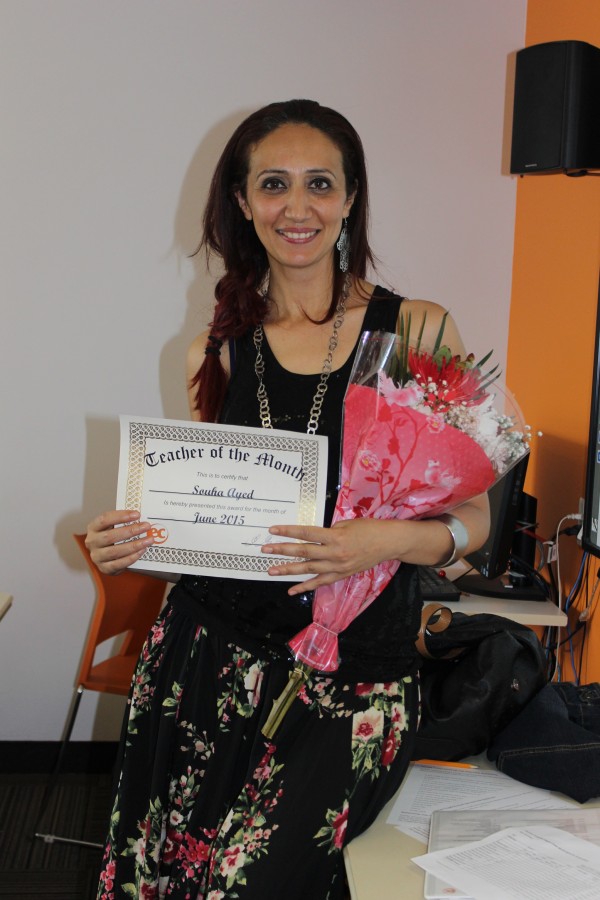 This is not the first win for Souha.  She has won five other times for both our English and French departments.  When we surprised Souha in class all her students cheered and posed proudly with their teacher.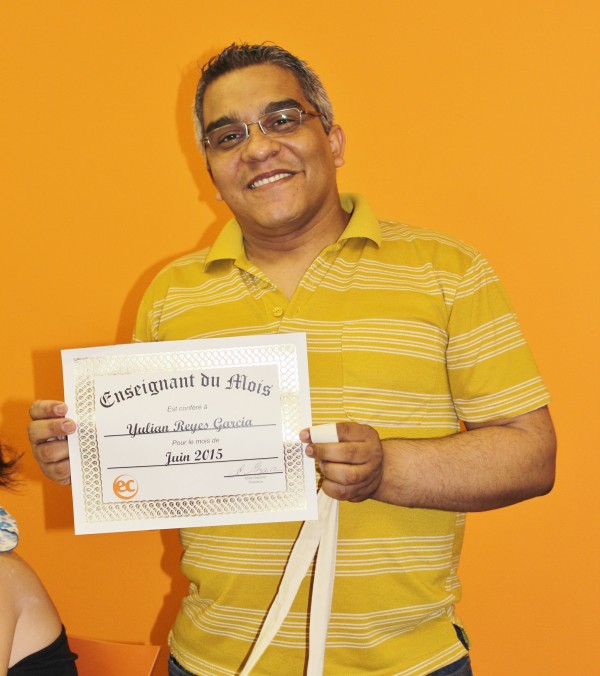 This is Yulian's first win!  He and his class were so surprised and delighted to hear the news!
We are also proud to say that every single teacher received at least one vote!  The students made some wonderful comments.  We are  happy to share them with you: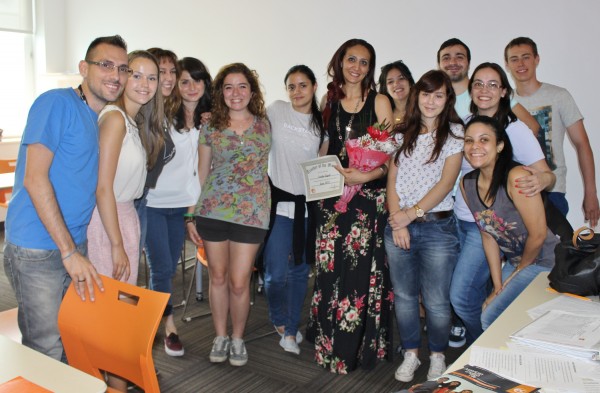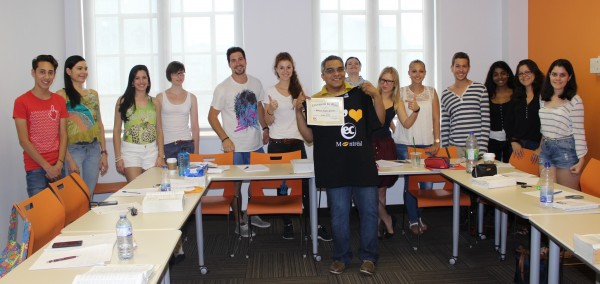 He's the best!
She is amazing!
She is teaching well and is a good teacher!
Elle est très gentille et drôle!
Elle est merveilleuse!
She is a good teacher and teaches very well!
She teaches clearly!
She is very nice and teaches well.
She made me ease my tension.
Parce-que c'est une très bonne professeur.
The classes are dynamic and he teaches well.
She is the best one!
She's the best!
Parce qu'il fait un bon travail.
C'est bon!
La plus gentille professeur.
Il trouve toujours les bons thèmes pour travailler avec la langue et il est toujours motivé pour expliquer.
Les classes sont plus dynamique et intéressantes.
Il est le plus dynamique.
Il est le meilleur.
Best teacher ever!
Il est très professionnel.
He is a really hard worker.
Her classes are interesting.
This teacher is dedicated and motivates the students!
She is a very good teacher and makes an interactive class.
She is the best teacher and is so lovely.
Join our French or English classes in Montreal and meet our very dedicated and professional teaching team!
Comments
comments