Anastasia is a lovely 16-year old student from Russia who participated in EC Montreal's English Young Learners Programme.  She completed her stay with us last Friday and wanted to share her experience taking English classes in Montreal with EC with all of you: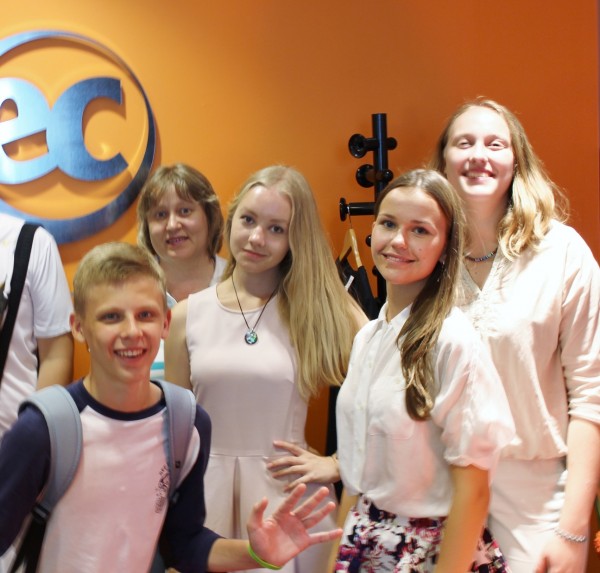 I've chosen Montreal because perhaps I could go here in the future to study in the university.
I've learned a lot! Lessons in advanced group were perfect since they carried a lot of new interesting things for me.
Lessons were truly gripping! The teacher is awesome and the group is really smart, so it's very thought provoking to discuss some debatable topics.
My host host isess, Lynda Ouelette was mesmerizing!
I would recommend EC to my friends, obviously!
My new friends come from Germany, Switzerland, Spain, and also Russia.
I really liked being with Amory, Geoge, Anh thi, & Mathieu!  Jonathan is cool too!  You guys are awesome!
I will remember this stay though all my life!!!
Comments
comments