Olga Kannunikova is a 16-year old student from Russia who participated in EC Montreal's General English programme.  In addition, she participated in our active learning programme and attended the daily afternoon activities.
Here is what she wanted to share with all of you about taking English classes in Montreal: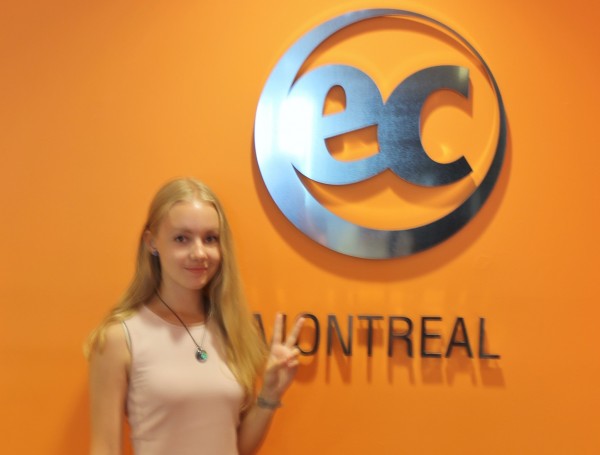 I came here with my Russian group in order to improve my language skills, but this experience was something more than just studying at summer school.
Here I've met some amazing friends, and the memories I've got here I will never lose.
I believe I improved my writing and speaking thanks to my brilliant teacher, Amir Lavasani. My homestay family almost became my real one since the moments we shared together were incredible. Amory, well, he's the best leader ever, though we are his first group in EC. I'm not going to forget these 3 weeks in EC Montreal and will treasure them.
Comments
comments