Jenny Steffens is a lovely 17-year old student from Germany participating in EC Montreal's English Young Learners Programme.
Here is what she wanted to share with everyone about taking an English course in Montreal with EC: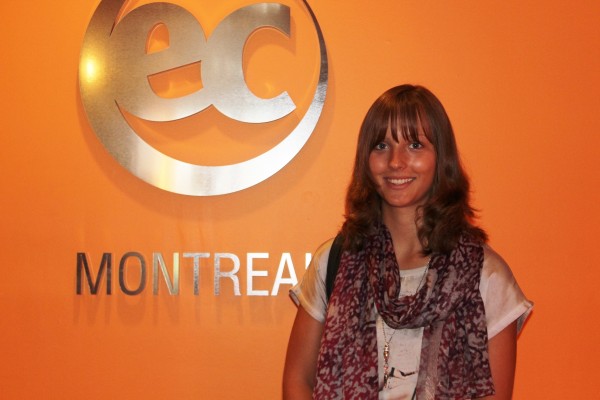 Two weeks in Montreal with EC was a great experience for me.  It wasn't my first time to Canada but my first time to Montreal and I loved it!  The town is amazing.  We did a lot of funny activities and with the help of Amory, Anh-Thy and George I learned a lot about the city and its people.
Every day was a lot of fun.  My homestay, Mary Lepine, was amazing too!  We got along very well.
From my point of view the lessons in the morning were good too. Except for my colleagues that were late interrupting the class.
All in all, I would recommend EC Montreal to each person.  It is a great experience and gives you the chance to meet new people and learn a new language.
thank you…especially to Amory!
Comments
comments