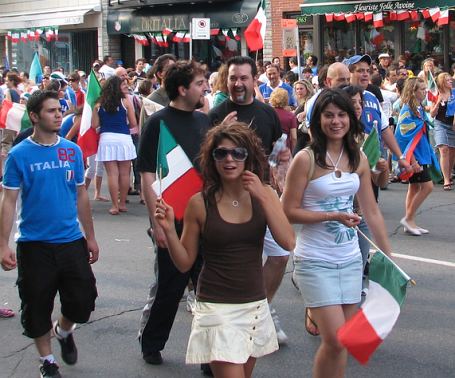 Every year in August we look forward to Italian Week.  The Italian community comes alive and celebrates its culture!  The Italian festival takes place in different Italian communities in Montreal; Lasalle, St. Leonard, Riviere de Prairies & particularly Little Italy.  Italian week celebrates Italian food, movies, art, fashion and music!
EC Montreal will take its students to Little Italy on August 16 for a tour of the neighborhood celebrating Italian Week!  We will also end the tour on Dante street and have a pizza party in the park!
Although the entire festival is exciting and wonderful, the final day is always the best!  This year the festival will end with Rossini's Barber of Seville.
Italian week is from August 7 to August 16.  For more information on Italian Week in Montreal, please go to the link:  www.semaineitalienne.ca.
Join our English course in Montreal and discover Montreal's beautiful Little Italy!
Ciao, ciao…
Comments
comments