Nao Hamada is a student from Japan who is learning English in Canada.
She brought us a heartwarming gift earlier this month.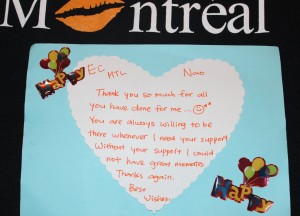 Nao finished her course recently, and came back to visit us today to bring us this very special card! Thank you Nao! It brings us a lot of joy to know that you had a wonderful time at EC Montreal!
Comments
comments