We had a surprise visit this week! Masaya came to see us after almost a year! Thank you for visiting, it was great to see you again! He brought many delicious treats for us from Japan 🙂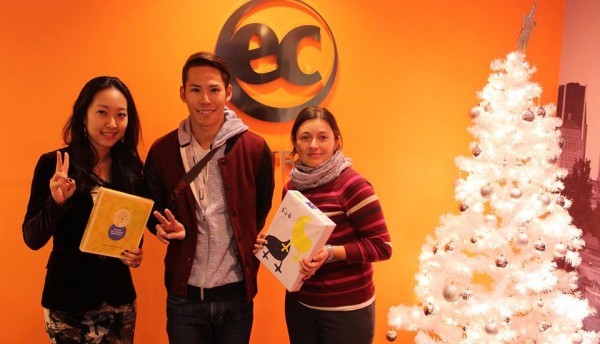 Masaya Shishikura is a student from Japan who was learning English in Canada.
We hope that he had a great experience at EC English School in Montreal and wish him all the best with his future endeavors.
Visit our website if you are interested in learning English in Canada or learning French.
Comments
comments