Emi Sato is a student from Japan who came to take English Classes in Montreal.
Here is what she would like to share about her learning experience at EC Montreal: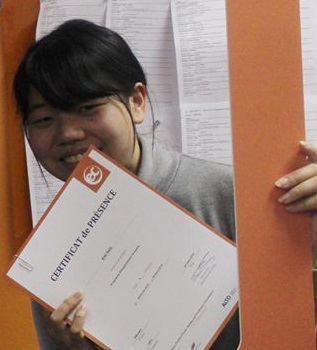 I learned English and French for 4 weeks. I chose EC Montreal because I'd like to study both English and French. At first, my English skill was not enough. So I faced some difficulties in my English class. But I was able to understand the class at the end. So I enjoyed my stay at EC Montreal. My French skills are still not enough. But absolutely, I could be better! So I'll try harder from now on!
In EC Montreal, my favorite thing is to make a lot of friends who are from all over the world. I could make a lot of friends from other countries and I could know about the other cultures and languages because my friends told me. So I really enjoyed staying in EC Montreal. And the teachers and the EC staff are so kind. So I was so glad to be helped by them. Thank you so much J I'll continue to study both languages from now on!
Emi Sato
Comments
comments