Michitaka Sakon is a student from Japan who came to take English Classes in Montreal.
Here is what he would like to share about his learning experience at EC Montreal: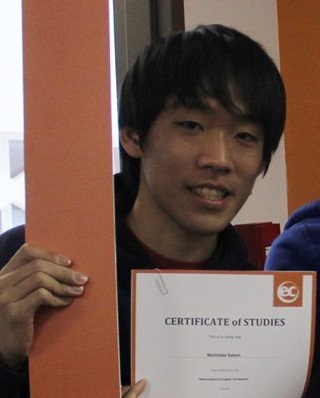 I want to listen and understand English better than before, because I have to get more points on TOEIC or TOFEL. If I live in foreign countries, I want to speak English more readily. I can speak and listen to English better now, I think. I like the presentation about each country's food, because I could learn new information. I made many friends and they are very kind. My friends come from Japan, Korea, China, some countries in Europe, Mexico and so on… I also remember St. Patrick's Parade.
Michitaka Sakon
Comments
comments