Jiyoon Hwang is a student from Korea who came to take English classes in Montreal.
Here is what she would like to share about her learning experience at EC Montreal: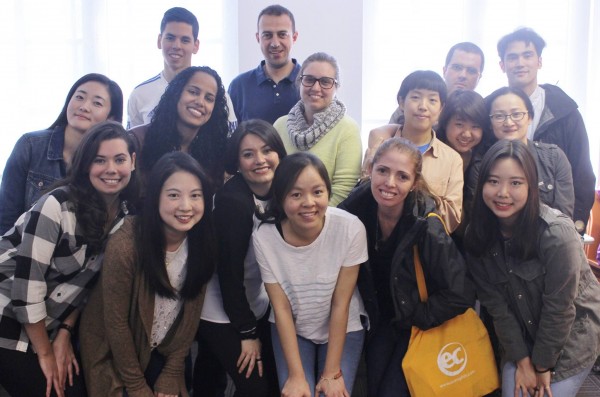 My 9 months period of learning English was amazing.
I met a lot of friends who are from other countries and teachers who would do their best every single moment.
The school supports students in many ways (activities…etc.).
I could get lots of help from the office as well.
I hope I can come to visit or learn more in this school and to meet my friends, teachers, and family again in Montreal.
Jiyoon Hwang
Follow the link if you are interested to Learn English and French in Montreal.
Follow us on Facebook as well!
Comments
comments