Yi-Fang Tsai is a student from Taiwan who came to take English classes in EC Montreal Language School.
Here is what she would like to share about her learning experience at EC Montreal: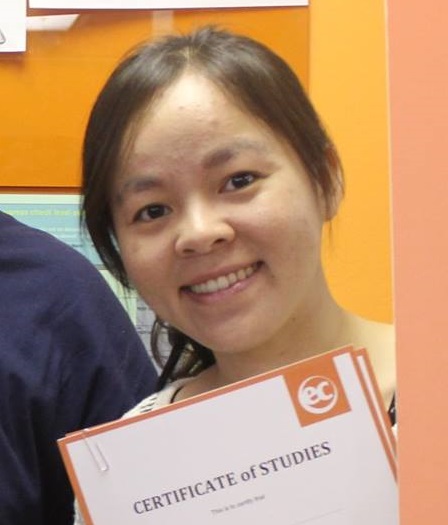 The reason I chose Montreal is because there is less Mandarin speakers than Toronto and Vancouver, and my friend recommended me this school. And I really like here, so I will do the same thing to recommend it to others in the future. BTW, thank you for giving us free food all the time! I really enjoyed it!
I think I learned a lot at EC and also improved my English. Maybe not very well yet, but I can speak more confidently and bravely now. I enjoyed the classes with Souha and Maria Elena. They taught me a lot.
Yi-Fang Tsai
Follow us on Facebook as well!
Comments
comments