Carla Illenberger is a student from Germany who came to Learn English Abroad in Montreal at EC.
Here is what she would like to share about her learning experience at EC Montreal: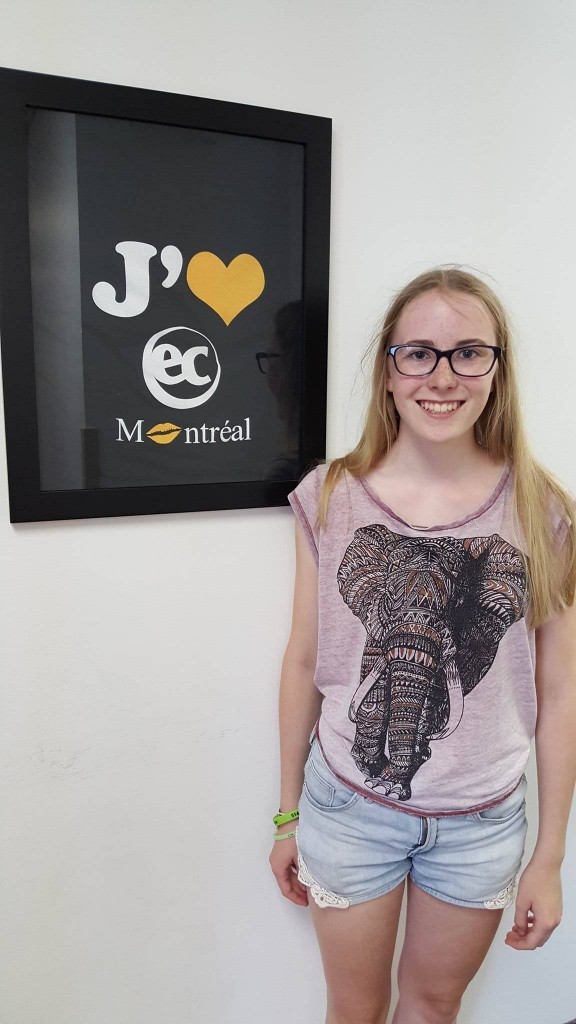 I chose Montreal because I wanted to speak French and English. I think that I improved a lot in having conversations. My favorite activity was either jet boating or kickboxing because it was fun and I like sports. About the lesson, I liked that the teacher was really nice and that we had many presentations. I liked my host family because they were really welcoming. I absolutely would recommend it because I felt welcomed and everything was good organized. My new friends came from Brazil, Spain and Russian and also from Germany. I liked that the social leaders were cool and that they had control over us. I will remember how beautiful the city is and the new friends I made.
Comments
comments