Felipe Engles Borges is a student from Brazil who came to Learn English Abroad in Montreal at EC in the Junior Programme.
Here is what he would like to share about his learning experience at EC Montreal: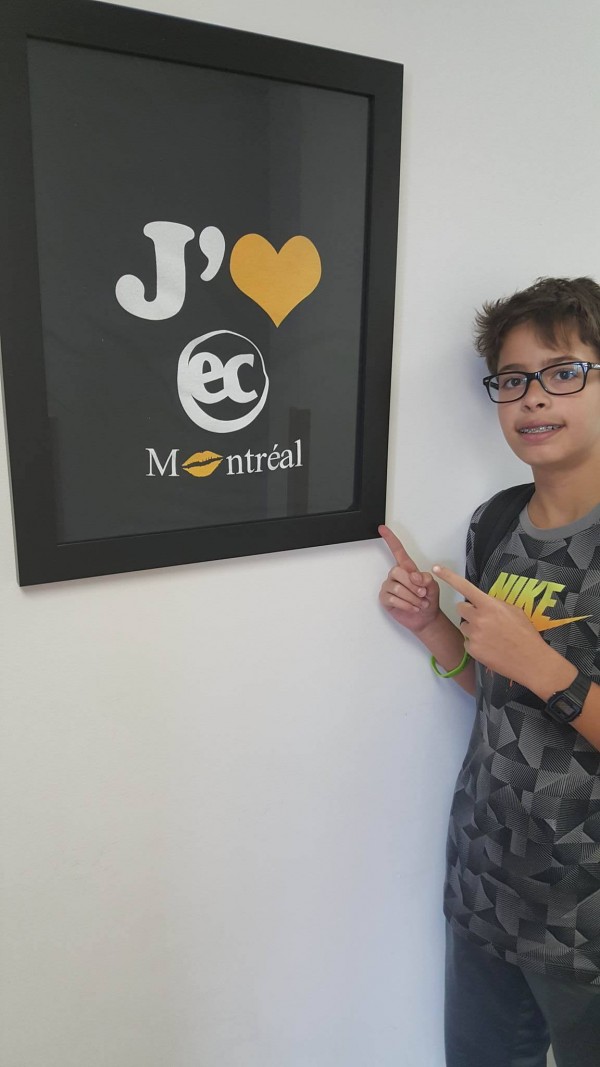 I think that I chose EC Montreal because it was the best option as I was already familiarized with Montreal and because it is a city that speaks two languages. I learned a lot of things and improved a lot, mainly in my pronunciation. As for the activities, I think that they are very good and I think that until now, the best one was bubble soccer because I like soccer. The school and the classes are very good, and the teachers teach very well and they teach in a way that is fun and simple, so I highly recommend it. 
The accommodation was very good (very, very good). The homestay are friendly and are very helpful. I sincerely would recommend EC Montreal to everyone. It is a very good program with good activities. My friends come from all parts of the world, mainly from Russia and Spain. The monitors and the coordinator are very helpful and when I was not feeling well, the monitors (Anas, Amory, Barbara, and Luisa) helped me a lot. I will remember all the good times that I had here with my friends, teachers, monitors and the coordinator. I had a very good time here and I would like to come back next year. 
Comments
comments