Penelope Llovet Espinosa Bouret is a student from Mexico who came to Learn English Abroad in Montreal at EC in the Junior Program. Here is what she would like to share about her learning experience at EC Montreal: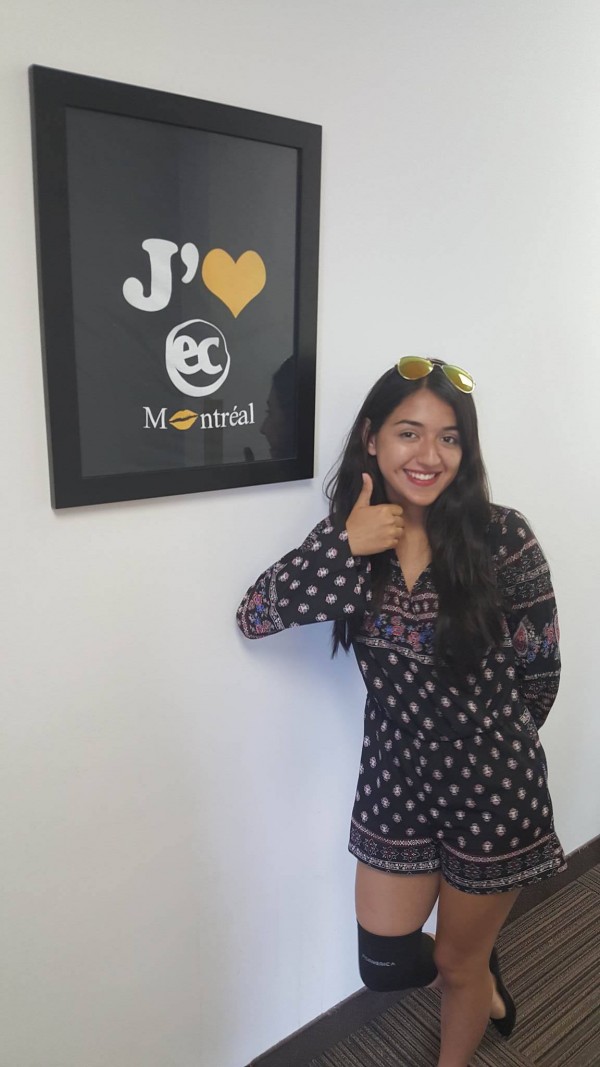 I chose Canada as a destination because I really wanted to know the city of Montreal, specially how nice it is. I came to learn English and improve what I already knew, and also to learn more about the culture. It has served me well to be here for a month. My favorite activity was Laser Quest because it was very funny and exciting. What I liked most about the school is that it was very big and there were many good activities. I really liked my accommodation and family, they were very friendly. I recommend this school because they have good organization and accepted by all sides. My new friends are from Germany and Turkey, and they're the best. For the monitors, they are very good people and they do their work. My favorite is Barbara. I will miss and remember the friends and places I visited.
If you are interested in learning English or taking IELTS Courses in Montreal, please visit our website.
Comments
comments