Florence Kueng is a student from Switzerland who came to Learn French Abroad in Montreal at EC in the Junior Program. Here is what she would like to share about her learning experience at EC Montreal: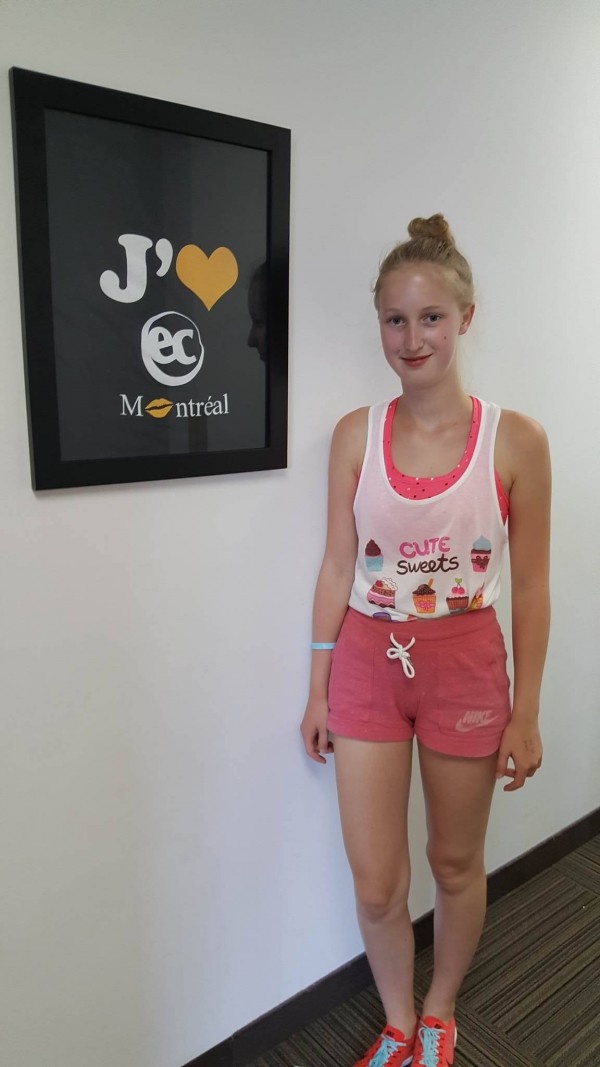 Je pense que Montréal, Canada est une bonne destination, parce qu'il y a les langues anglais et français. J'ai appris les choses basiques du français et la conjugaison des verbes. Mon français est devenu un petit peu plus bon, parce que dans la famille d'accueil j'ai appris beaucoup. Mon activité EC favori était la piscine Jean Drapeau, parce que j'aime plonger. Durant les leçons, j'ai beaucoup aimé la conversation. J'ai beaucoup aimé ma gentille mère d'accueil. Je dirais à mes amis d'aller à EC. J'ai faits de nouveaux amis qui viennent d'Allemagne, des États-Unis et de la Chine. J'aimais beaucoup les moniteurs parce qu'ils étaient très gais et gentils. Je me souviendrais du beau temps avec mes amis.
If you are interested in learning English or taking IELTS Courses in Montreal, please visit our website.
Comments
comments