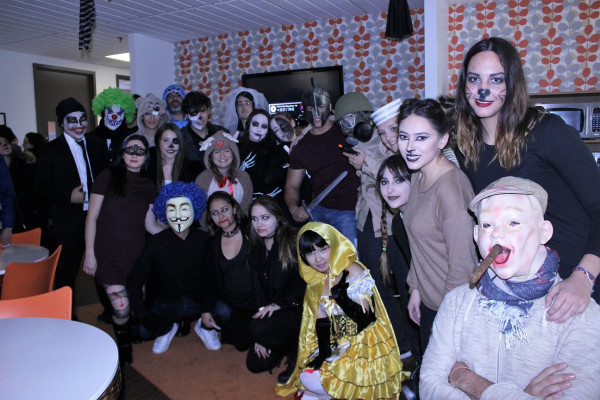 We celebrated Halloween at EC Montreal today!  All staff and students were asked to come dressed up in a costume.  We had a classroom competition to see which class had the most costumes.
The EC Montreal administrative team went around to all the classes to wish our students a Happy Halloween and to distribute candy!  We also took this time to judge the winners of our competition.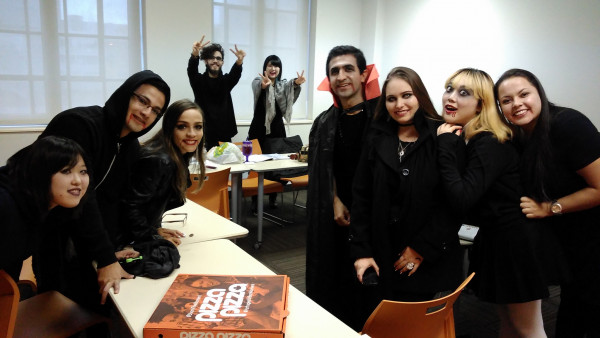 The winning class would receive a pizza lunch as a prize!
We are so happy to report that two of our English levels; Souha's Intermediate and Sohban's Pre-Intermediate classes had 100% participation!  Sohban's class had a vampire theme.  They had even turned down the lights and were playing spooky music when we arrived!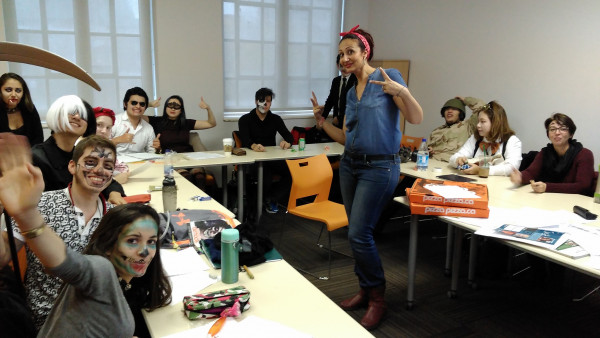 In addition, EC Montreal held its annual Halloween party and fashion show!  We had prizes for the best student costumes and best teacher costume.  We served some festive refreshments and got everyone into the Halloween spirit!  Our winning teacher was Clelia who dressed like like a Parisian, sporting her beret, cigarette and poodle.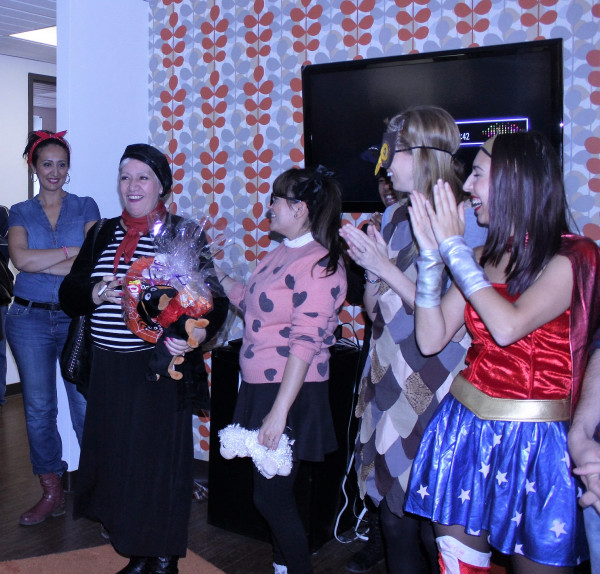 The EC Montreal administrative team dressed up like the Language Police!  We had tons of fun all day long with our staff and students!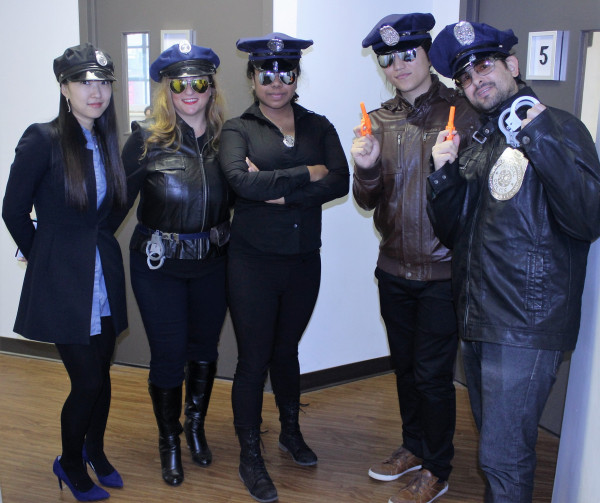 Happy Halloween from our EC Montreal family!  Come learn English and French in Montreal and be part of the fun!
Comments
comments