Karen Gonzalez is a spunky, energetic student from Colombia.  She is one of EC Montreal's student ambassadors and studies in both our English and French programmes.  Sadly, this is Karen's last week with EC.  Here is what she wanted to share with everyone about her EC experience: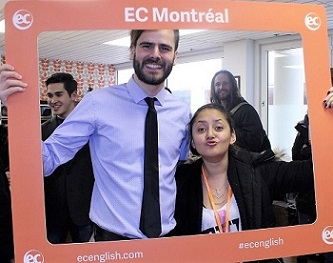 I just want to say thank you for everything.  The people who work here are the kindest.  They helped me with everything and made my days better.
I will go back to my country with an amazing experience.  The friends that I made, especially.
I never thought I could meet people from around the world.
I am really grateful for this experience and really grateful for everyone and everything, especially the English teacher, Frederic.
Karen participated in both our English and French classes at EC!
Comments
comments