We are delighted to welcome Andres Felipe Trejos to our team of EC Montreal student ambassadors!  Andres Felipe is participating in our Academic Year 30 Lesson Bilingual programme.
Here is what he would like to share with all of you: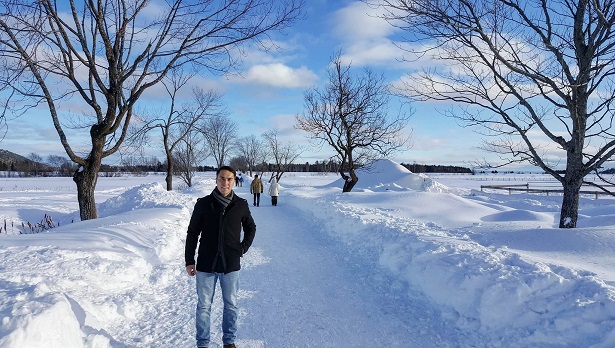 My name is Andres Felipe.  I'm 21 years old.  I have almost finished my university career in Colombia.  I finished my 2nd year law courses and I'm going to obtain my degree as soon as I go back to my country.
I came to Montreal so I can improve my English and continue studying French because they are useful for future studies and also for job opportunities.
I want to make sure that every single student who studies at EC Montreal will enjoy their time here as much as I do!
Follow the link if you want to learn English in Canada!
Comments
comments