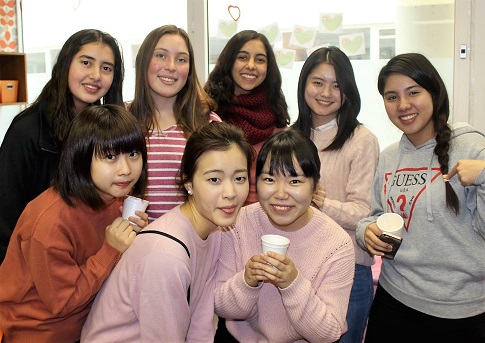 Today is National Pink Shirt Day – An anti-bullying campaign to spread kindness to end bullying.
We asked all our students to come to school dressed in pink to create awareness.  We also had literature on every table in the student lounge about bullying.
We encouraged our students to write comments about what they could do, personally, to help prevent bullying.
Some of the comments students wrote were: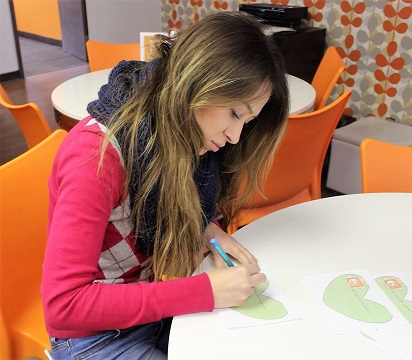 "If you see someone being intimidated, do something – don't just stand by."
"Educate people about bullies."
"Don't judge anybody."
"Being nice to others and help if someone is in trouble."
"Encourage students to explore the feeling of empathy."
"By creating a loving environment in the classroom."
"Not having prejudices."
"By having more compassion."
"By being more kind with people."
"By making friends with excluded people."
"By making sure everyone is included!"
Thank you to all the students for leaving your comments and for contributing to a bully-free EC!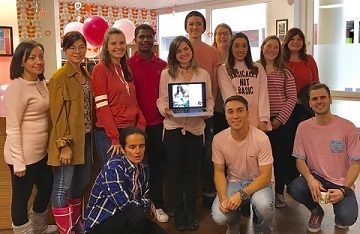 We also served hot chocolate to create a very warm and cozy environment for our staff and students.  The students enjoyed their hot cups with all the toppings; marshmallows, whipped cream and cinnamon.
Our teacher Fred, also led an activity for his global citizenship class on anti-bullying.  They had a student fair with groups of students and counselors discussing how to identify bully behaviour and its prevention.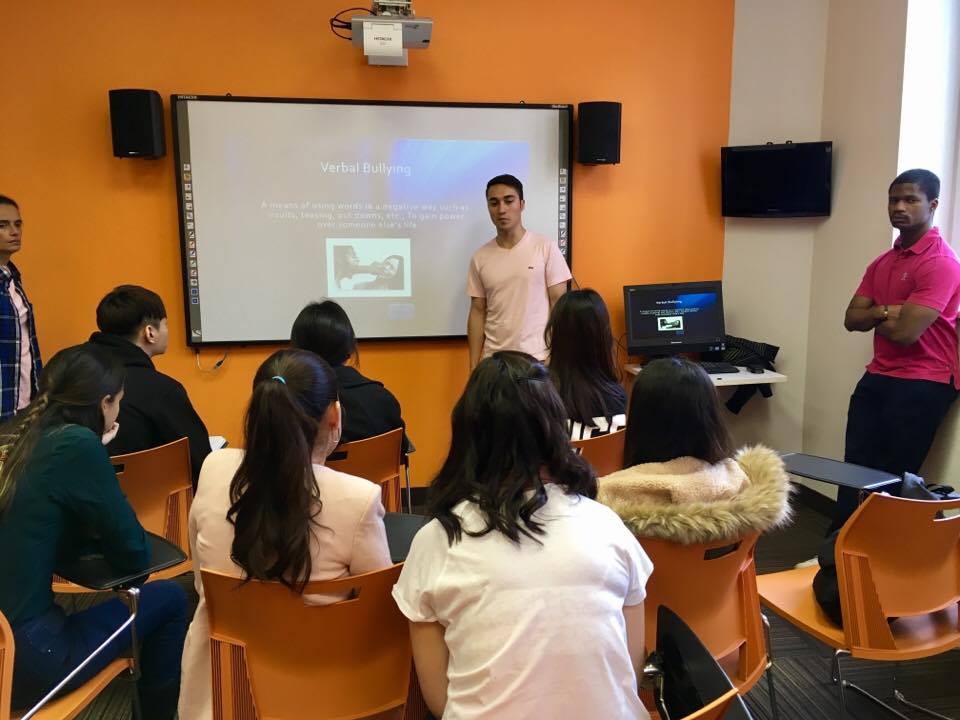 The general rules are:  If someone says or does something unintentionally hurtful and they do it once, that's rude.
When someone says or does something intentionally hurtful and they do it once, that's mean.
When someone says or does something intentionally hurtful and they keep doing it even when you tell them to stop or show them that you're upset – that's bullying.
A special thank you to the EC Montreal team for raising bully awareness and being proactive in its prevention!
Follow the link if you want to learn English in Canada!
Comments
comments