The month of March is right around the corner and EC Montreal is busy planning its March calendar of events.  These activities are extremely important to EC Montreal as they serve many purposes.  They introduce our students to Montreal customs and traditions, they give our students opportunities to interact with one other, they give our students extra contact time with the English and French language and it gives our EC Montreal team a chance to meet with our students on a more social level.  We find the latter to be very important as we learn a lot about our students, we remember their names and we are seen by our students as more approachable. We want our students to feel comfortable with us and to advise us if they have any concerns. It's one of the reasons that make us the best English school in Montreal and of course the best French school in Montreal either.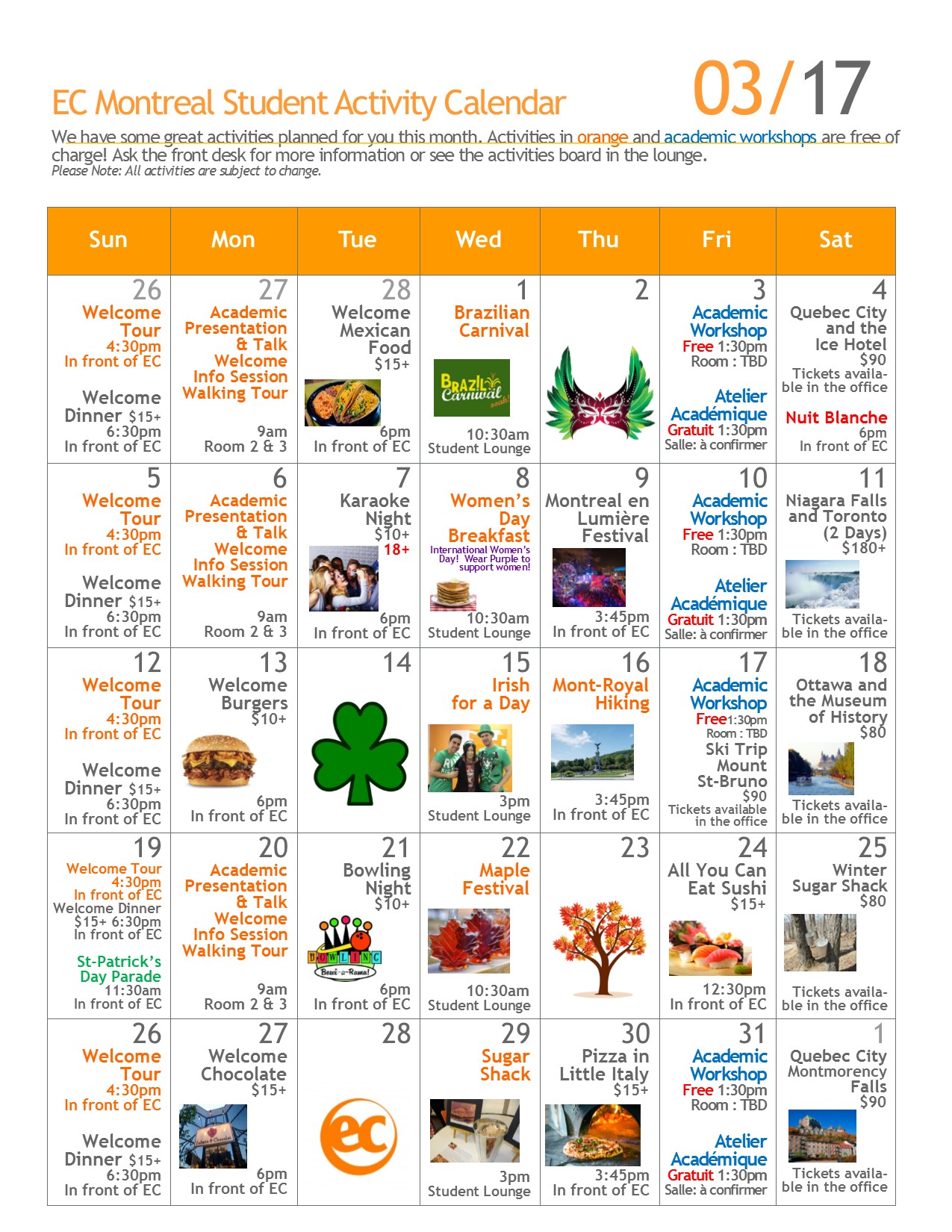 The month of March is maple season in the province of Quebec.  Quebec produces 80% of the world's maple syrup.  We have many maple farms located approximately 40 minutes away from Montreal.  It is a tradition to visit a maple farm and sugar shack this time of year.  The sugar shack, called "La cabane à sucre" in French, serves a traditional Quebecois meal that usually consists of pea soup, meat pie, ham, beans, eggs, sausage and pickled beets.  The meal always includes dessert; maple pie, hotcakes and maple taffy served on snow.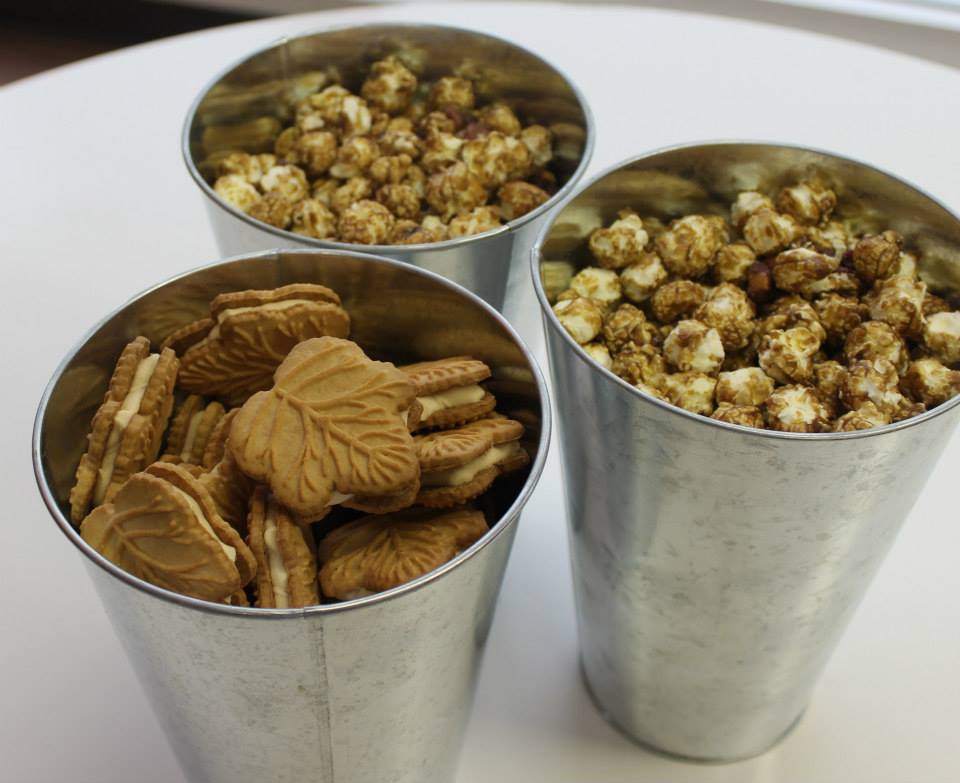 To celebrate this tradition, EC Montreal will several maple syrup activities on March 22 and 29.  We will transform the student lounge into a sugar shack and serve all the maple foods imaginable!
We have also planned an outing to a maple farm on March 25.  We will take a bus to the maple farm and get a guided tour of the facilities.  We will learn how maple syrup is made and extracted from the trees.  We will then share the traditional meal together in a real sugar shack.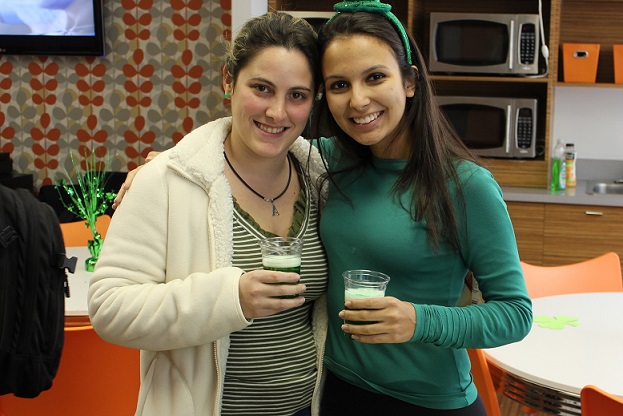 March 17 is St. Patrick's Day.  The Irish make up the biggest ethnic community in Montreal, so this day is celebrated with great enthusiasm!  At EC Montreal, we will all be Irish for the day on the Wednesday, March 15!  We will decorate the student lounge with St. Patrick's Day decorations and will serve green beer and hot dogs.  We will also encourage everyone to come to school wearing green!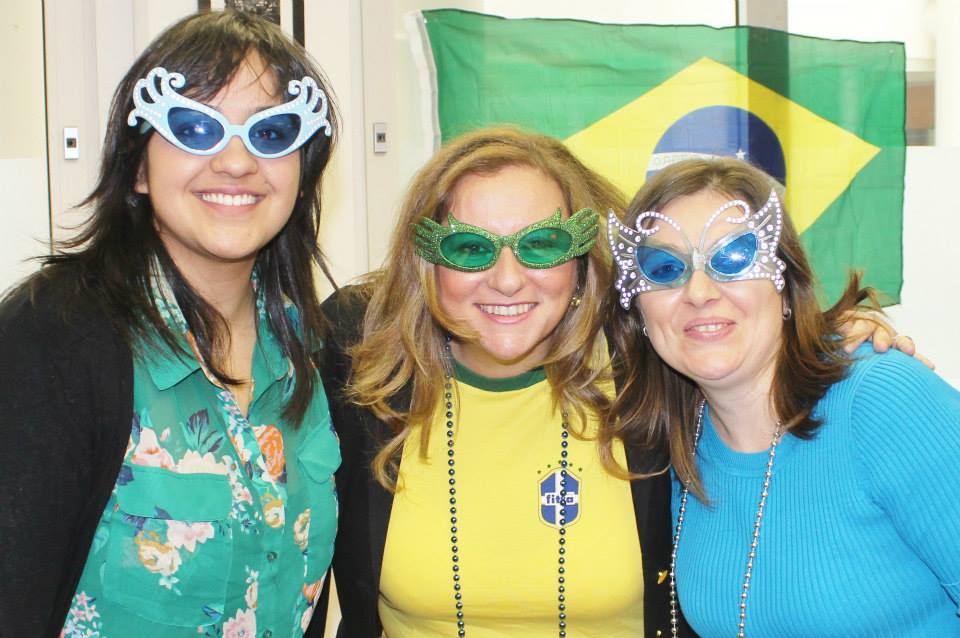 Cultural celebrations are very important to EC Montreal.  We like to introduce our students to different customs and cultures.  Since the month of March is carnival season in Brazil, we decided to treat our students to our very own Brazilian carnival right here at school.  We will serve tropical fruit, Brazilian treats and cocktails.  We will also distribute carnival masks to our students to wear.  We will ask our Brazilian students to prepare special music, videos and other treats to create a very festive celebration.  This is the complimentary activity that will kick off our March festivities on March 1st!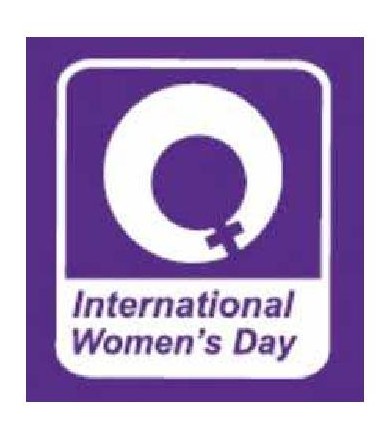 March 8 is International Women's Day, so we will be hosting a Woman's Day breakfast in the student lounge.  We will encourage everyone to wear purple, the signature colour for Woman's Day.  We will showcase powerful women throughout history.  The slogan for this year's Woman's Day is #beboldforchange!
What a sweet and festive month our students taking English and French courses in Montreal have to look forward to!!
Follow the link if you want to learn English in Canada!
Comments
comments