Miaomiao Bai is a student from China participating in EC Montreal's bilingual programme.  Sadly, today is her last day at EC.
Here is what she wanted to share with everyone about her EC experience: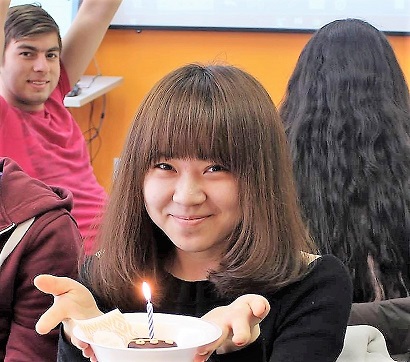 I studied at EC Montreal for 2 months. Starting from being afraid and not speaking at all, I've become more confident in my daily communication in both English and French. I am not shy anymore, and I want to practice even more! The things I've learned here are very practical and I can use them every day.
I really want to thank the office staff Nathaniel and my classroom teacher Lucy for being so kind and patient. My classmates and the office even celebrated my birthday for me! It was so heartwarming to receive so many sweet wishes from many international friends! It's been a very special experience for me!
Follow the link if you want to learn English in Canada!
Comments
comments