We are delighted to introduce you to Fernanda Domingues Chainho, EC Montreal's newest Student Ambassador!  Fernanda is participating in EC Montreal's Academic Year programme and is currently placed in our Pre-advanced level!  We are confident she will be an excellent role model for our students!
Here is what she would like to share with all of you: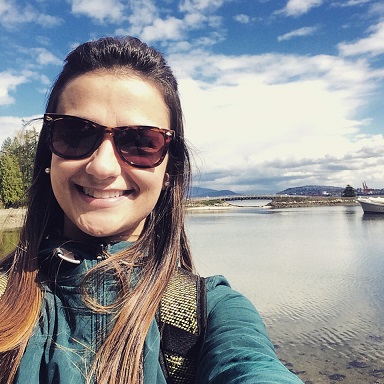 Hello, my name is Fernanda! I'm from São Paulo, Brazil. I'm passionate about cooking! It's kind of a therapy to me. Many years ago, I've graduated in economics and after 13 years working in Financial field, I've decided to face a new challenge in my life.
I've come to Canada aiming to improve my knowledge and to do two things that I love: meeting people from different part of the world and improving my English and French! So, here I am!
However, as we know, it's too boring to dream alone! So, I have my husband along with me, who shares the same goals for this experience abroad.
We first choose Canada because of the 'Canadian way of living', and after, we choose Montreal due to the beauty of this great bilingual city, where we have been having amazing experiences. I believe that I'm doing great progress here and step by step I'll be able to realize my personal projects!
Follow the link if you want to study French or learn English in Canada.
Comments
comments