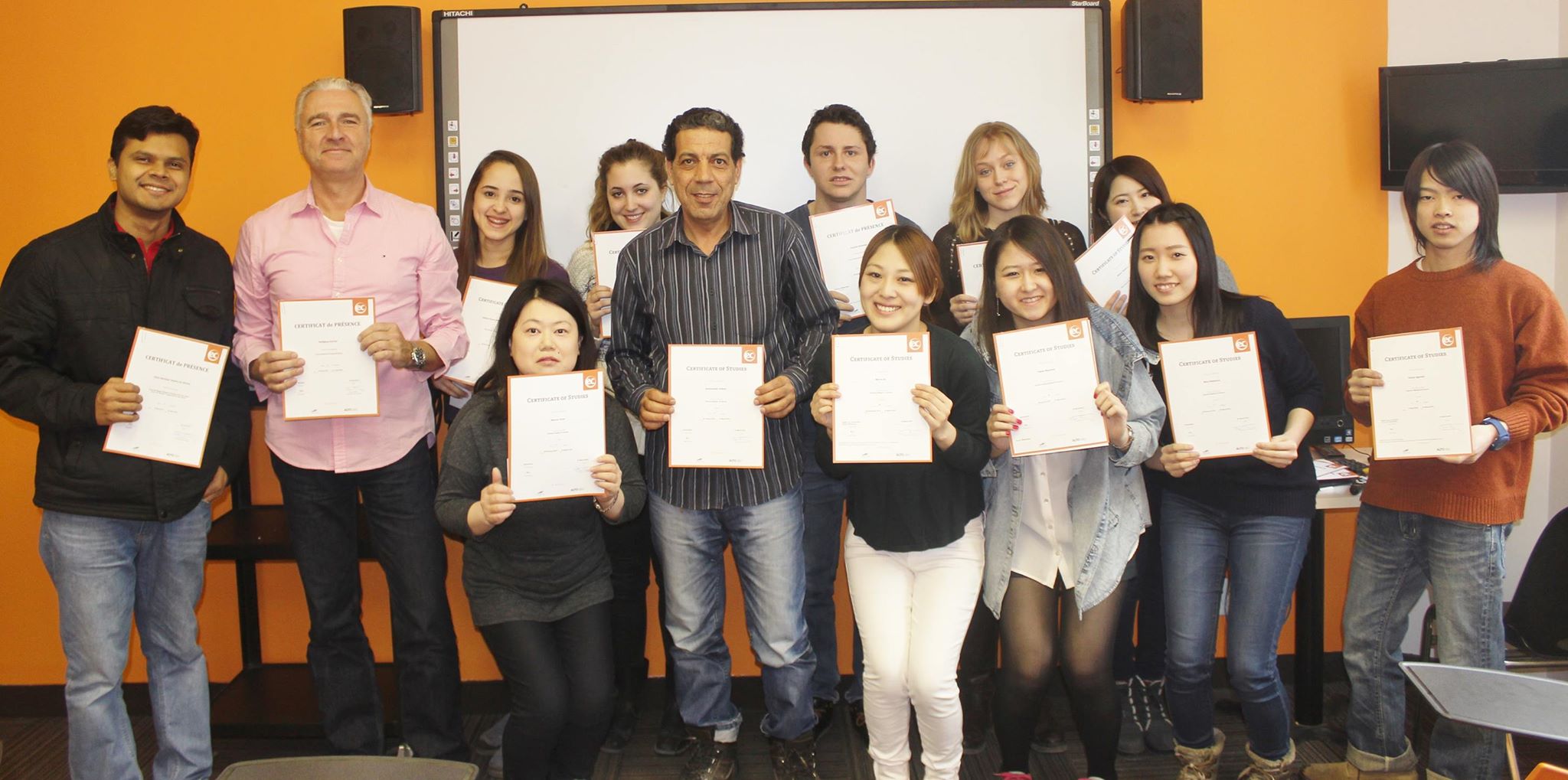 Today, EC Montreal held an information session with all our Academic Year students.  Lucy, our Assistant Director of Studies, presented the programme to our students.
EC Montreal's Academic Year Programme will assist you to achieve fluency, accuracy and an active understanding of English using 4 skills; listening, writing, reading and speaking.  The programme is available to students who register for 24 weeks or more.
Students in the Academic Year programme have so many additional benefits:
Free academic workshops
A competency descriptor for every level
Structured guidance on participation and motivation
Progress and level tests to keep you on track
Independent research skills
Volunteer opportunities
The programme is designed to assess your learning style by offering you strategies to build upon your strengths.  You will be assigned an academic year tutor or mentor who will be evaluating your progress in tests and assignments and will be recording your learning requirements alongside your skills, experiences and achievements.
Become an Academic Year student and book an English course with EC Montreal today!
Follow the link if you want to study French or learn English in Canada.
Comments
comments