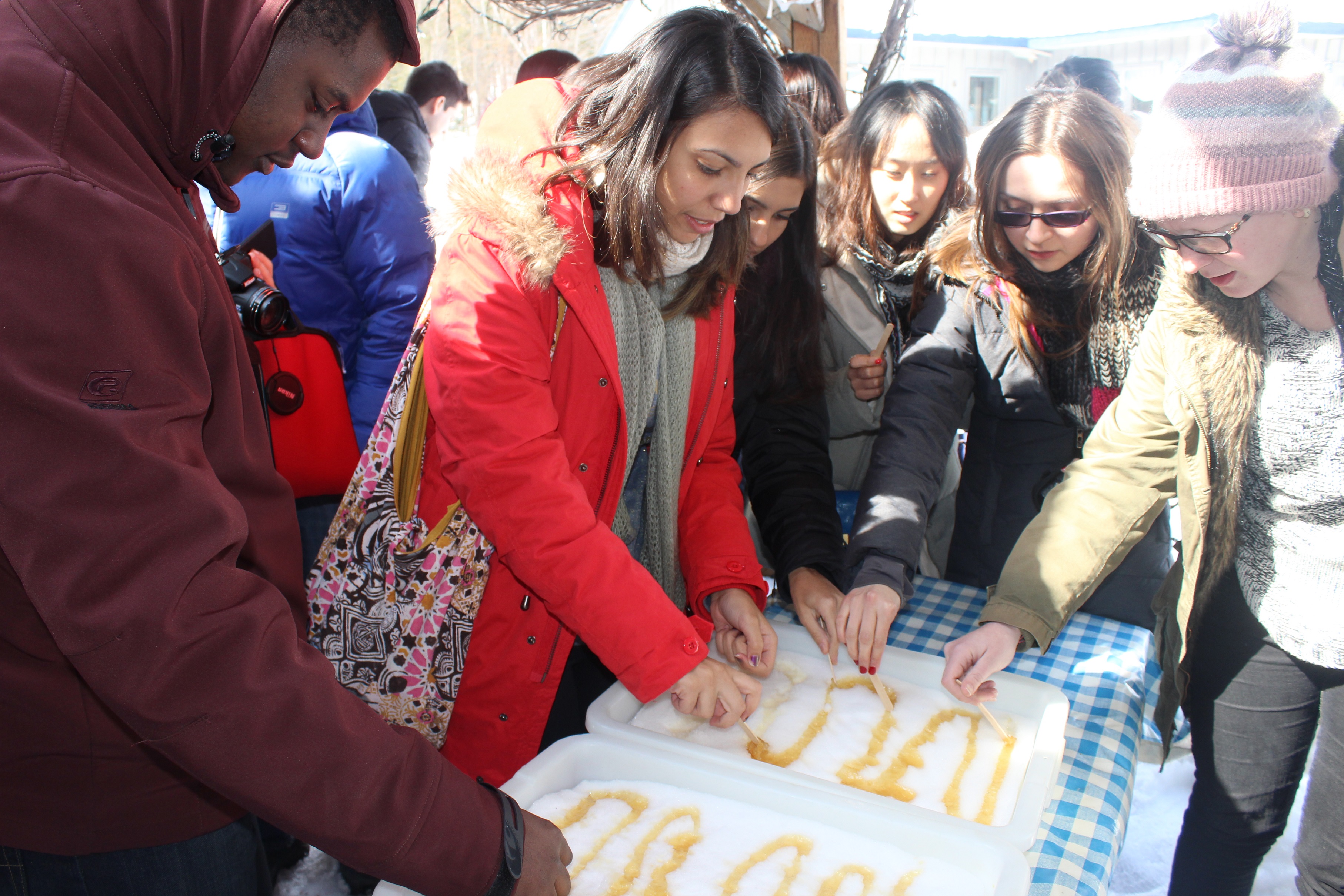 March is maple season in the province of Quebec. As the snow and ice start to melt, the sap flows from the trees. This yearly event becomes a celebrated tradition here and EC Montreal is no exception! We embrace the season and love to show it off to our students. In March, our students should expect to see maple festivals and sugar shack outings.
In addition, we will be introducing our students to an annual maple food festival called Verdun's Cabane Panache Et Bois Rond. This festival takes place in the neighborhood of Verdun on Wellington Street between the streets De L'Eglise and Rielle, close to metro De L'Eglise.
The festival takes place on March 23 and 24 between 5 p.m. and 9 p.m. and then on the weekend of March 25 and 26 from 11 a.m. to 5 p.m.
There's never a more awesome celebration of food and Quebec culture than during the sugaring off season. It's amazing to have a traditional Quebecoise sugar shack experience in the heart of Montreal.
Life is sweet at EC Montreal!
Follow the link if you want to study French or learn English in Canada.
Comments
comments