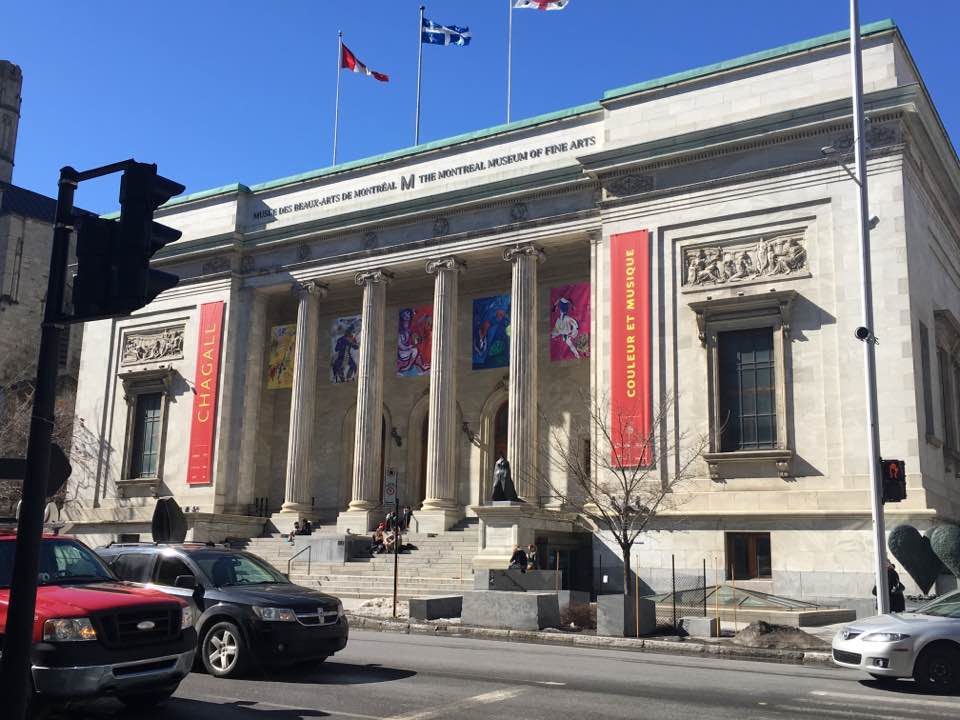 The Chagall exhibit is currently on display at the Montreal Fine Arts Museum until June 11, 2017.  The exhibit features 340 works of art and a large selection of documentary works, including films, photographs and musical excerpts.  It focuses on Chagall's profound connection to music in his life and work.  This is seen in all of Chagall's work from his paintings, works on paper, costumes, sculptures, ceramics, stained glass and tapestries.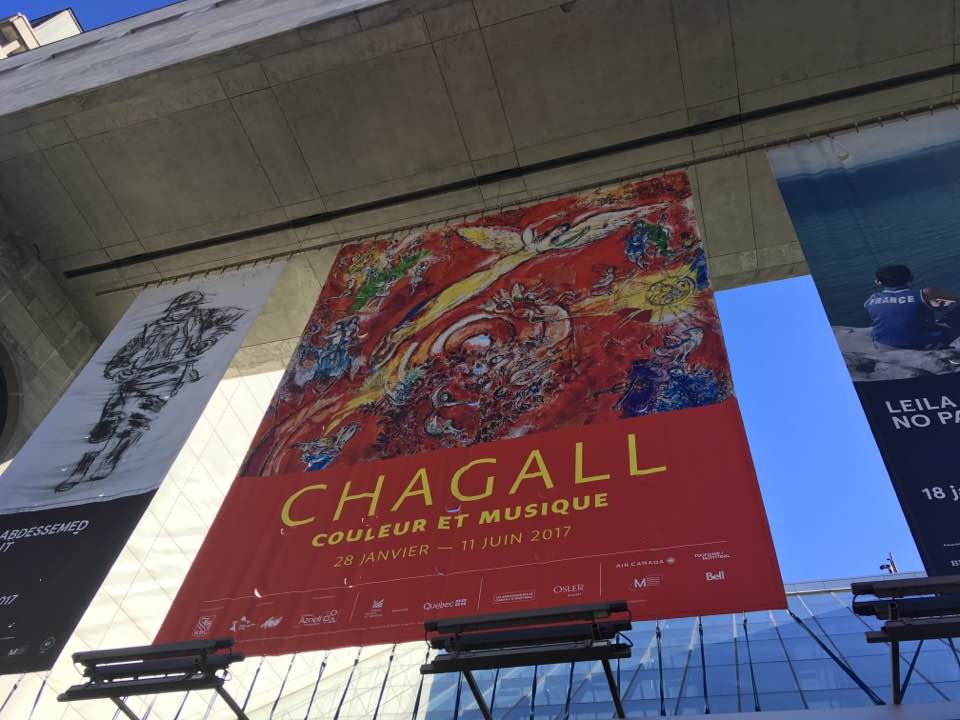 The layout of the exhibition is chronological and thematic, covering all the periods of the artist's long and productive career.
Many of the galleries feature a musical accompaniment and the exhibition includes films, slideshows and an incredible projection of the famous ceiling of the Paris Opera which Chagall completed in 1964.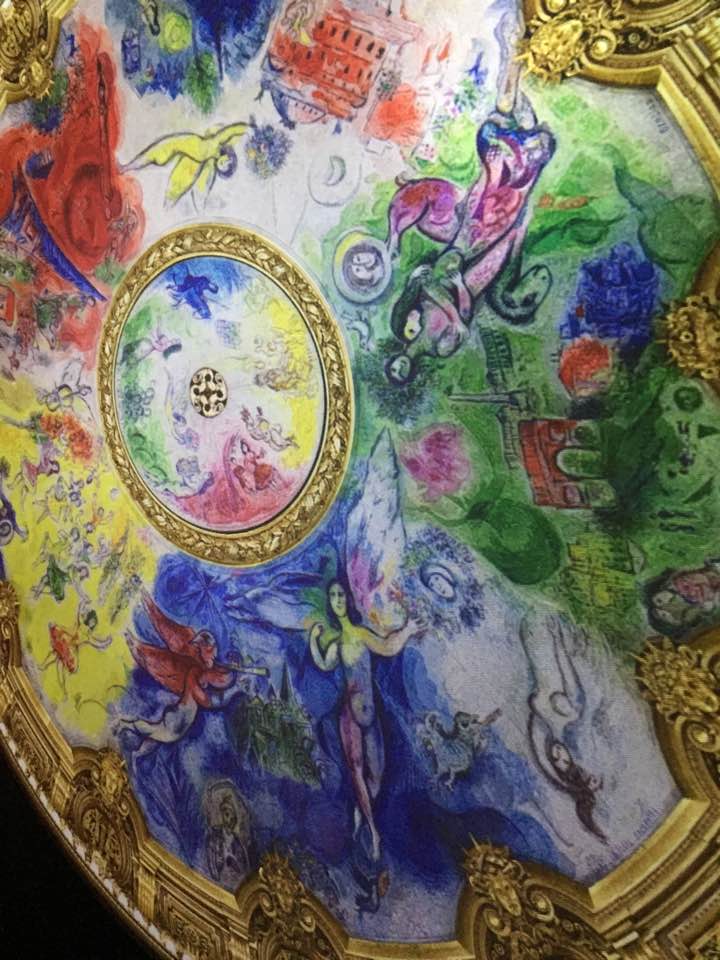 A visit to Montreal would not be complete for our EC Montreal students without a visit to the Fine Arts Museum.  The city of Montreal is lucky to have this incredible Chagall exhibition on until June.  We encourage our EC Montreal students to visit the museum on Wednesday evening when it is free!
If you are in a spending mood, we strongly recommend the museum bistro!  The menu is absolutely incredible!
Follow the link if you want to study French or learn English in Canada.
Comments
comments