Nanami Oshima is a student from Japan who came to EC to learn English in Canada.
Here is what she would like to share about her English courses at EC Montreal: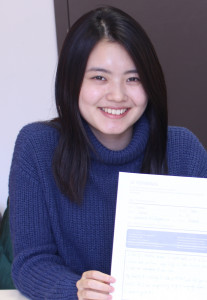 I like EC Montreal because I could make a lot of friends and the classes are so fun!
Especially, I like Souha's class.
I like the atmosphere of the class.
My favorite EC activity is Laser Tag and all you can eat sushi.
If I have an opportunity to go a language school again, I want to go to EC.
Nanami Oshima
Comments
comments