Miaomia Bai is a student from Japan who came to EC to study French and learn English in Canada.
Here is what she would like to share about her language courses at EC Montreal: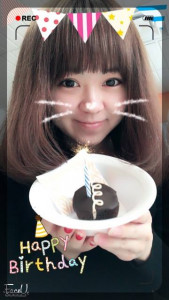 I came here because I saw Facebook. EC Montreal has 5 stars!
It means everybody will like it here. I learned English and French.
I can speak a lot of English and French. It was a good experience.
The teachers and the office staff were very helpful and even more patient.
I told my friends about this school already.
I made new friends who come from Brazil, Japan, Korea, Chile, Colombia, Czech and France.
I like Lucy who is a French teacher, and Nathaniel, he is very friendly.
Miaomia Bai
Comments
comments