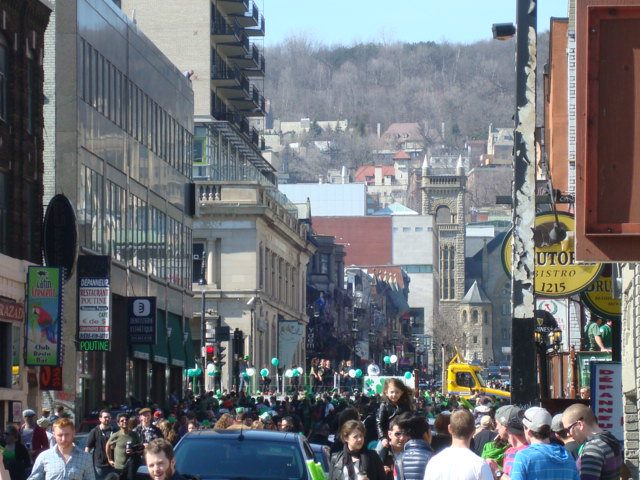 On Sunday, March 19, EC Montreal students will participate in the annual St. Patrick's Day parade.  As Montreal is celebrating its 375th Birthday this year, the parade is going to be even more festive than usual!
The parade takes place at noon on Ste-Catherine Street.  It will start at Fort Street, which is just a few blocks away from the EC Montreal school.  The parade will travel down Ste-Catherine Street until Philip's Square.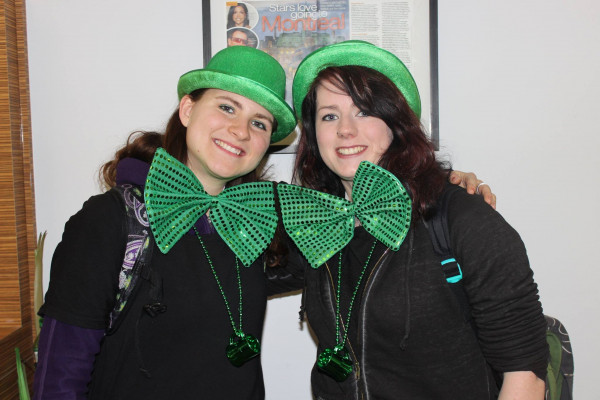 Everyone is encouraged to wear green!  Mother Nature seems to be cooperating this year – it is supposed to be a sunny and mild day (1 degree above zero).
The parade will have floats from different associations and radio stations as well as pipers, dancers and other entertainers.  The mayor will be there and so will the Irish delegates and court.
If you are looking for something to do in Montreal this weekend, the St. Patrick's Day parade is an annual tradition that cannot be missed!
There is a lot of drinking on this day, so please, be careful, be safe and don't over do it!
Follow the link if you would like to learn English in Canada.
Comments
comments