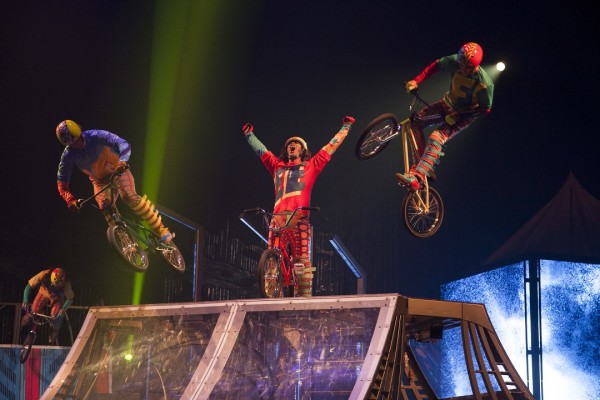 The Cirque du Soleil tent is up and what a surprise it is not the usual color!  It is a very sleek looking grey and white instead of the usual blue and yellow.
The show's name is Volta and it will run from April 20 to July 23.
Volta tells a spellbinding story about the freedom to choose and the thrill of blazing your own trail. Inspired in part by the adventurous spirit that fuels the culture of action sports, the show weaves the adrenaline rush of acrobatics into a visually striking world driven by a stirring melodic score.
Tickets start at $39.00.  Our EC Montreal students are already busy getting their tickets online.  The Cirque du Soleil show is a must-see attraction in Montreal.  We are so proud of the fact that the Cirque du Soleil was founded right here in Montreal!
Interested in studying in Montreal? Check out our other special focus courses such as Business English Classes in Montreal!
Follow the link if you are interested in taking English or French Courses in Montreal!
Comments
comments