Are you planning to visit EC Montreal in November?  We have an action packed social events calendar for you!  We have decided that we will dedicate the month of November to feeding the soul.  All our activities will revolve around "feel good" moments – feeding the mind, body and soul.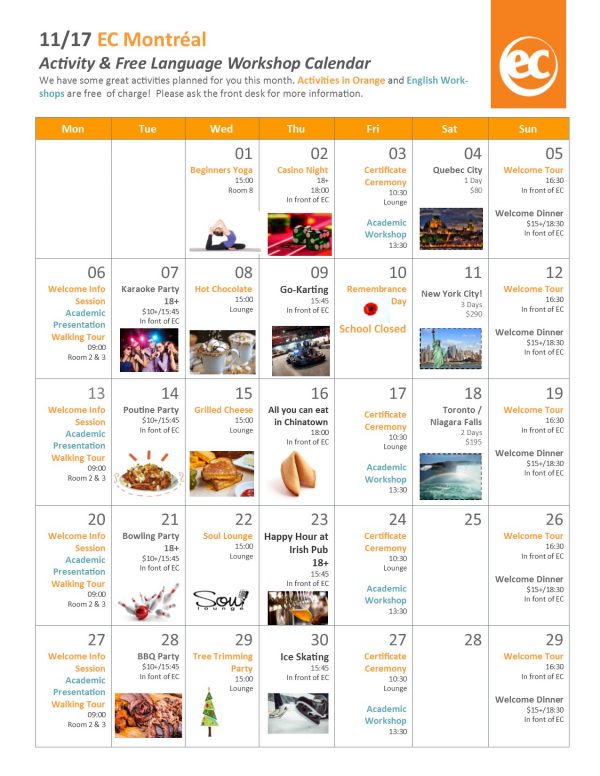 We begin the month with a yoga class for beginners.  A professional instructor will come to show us how to breath, stretch and meditate. The following week, we will create a hot chocolate bar with all the trimmings.  There is nothing more soothing than a hot cup of cacao on a cold day.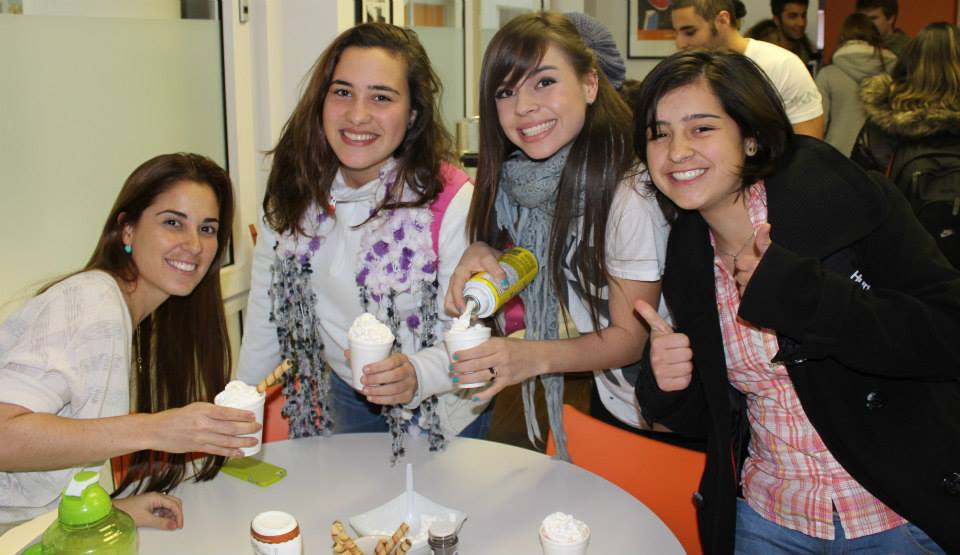 It is important to note that the school will be closed on Friday, November 10 for Remembrance Day.  It is a time to reflect and play tribute to all those who fought for our freedom and protection.
Thee week of November 15, we will warm our bellies with delicious, cheesy sandwiches.  Grilled cheese sandwiches are Canada's number one comfort food.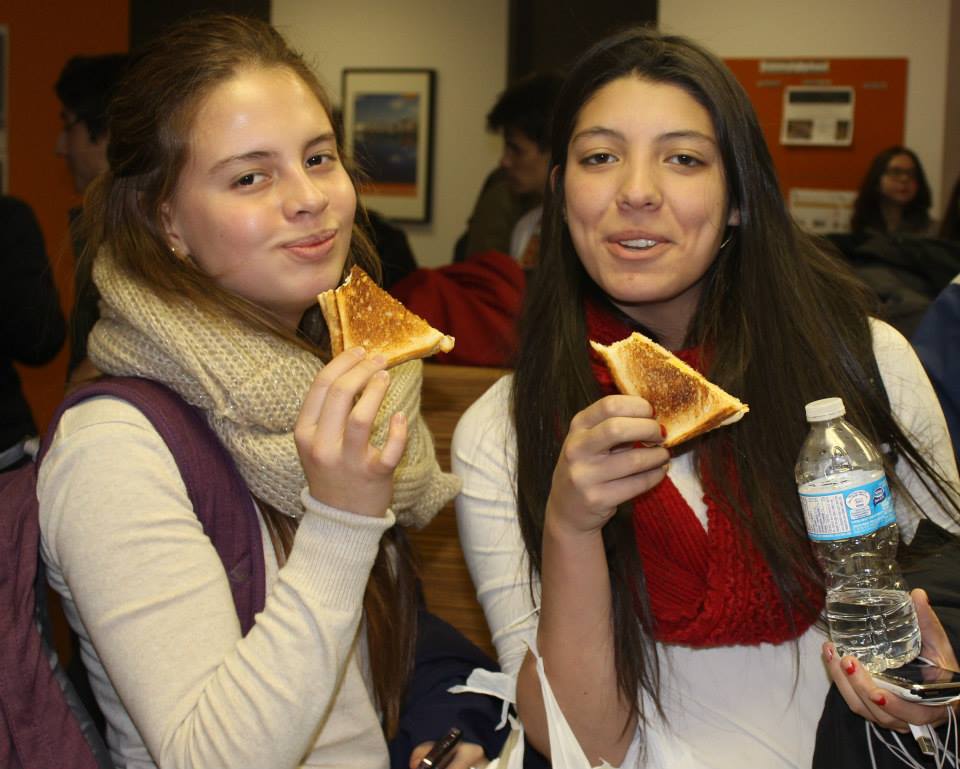 How about a little soul music to wind down relax?  EC Montreal will transform its student lounge into a lounge bar.  We will have cocktails, mood lighting and the sweet sounds of jazz playing.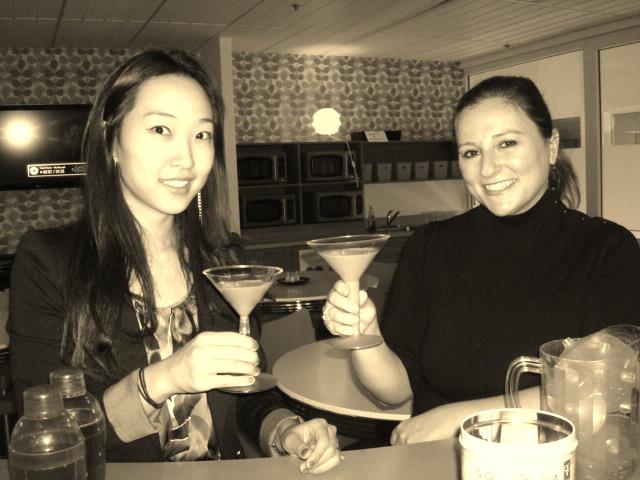 We will end the month with a tree trimming party as we get ready for the festive Christmas season!
Join us at EC Montreal for a soulful month to remember!
Learn more about our English and French classes in Montreal!
Comments
comments