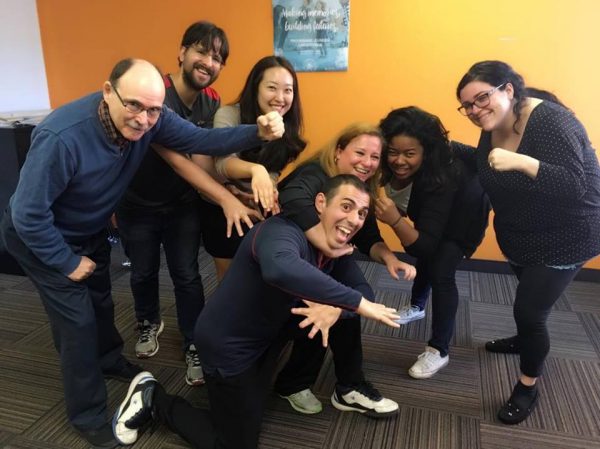 EC Montreal staff and teachers were invited to participate in a self-defense training class as part of our personal and professional development.
We hired a professional instructor who holds a black belt in martial arts to run the class.  His first lesson was if any situation arises, the best thing to do is try to run.  Don't be a hero.  The whole point of self-defense is learning how to get away from the attacker.
We learned that self-defense is working on the defensive and using your own body's strength to unbalance and weaken the attacker so you can put them down and get away.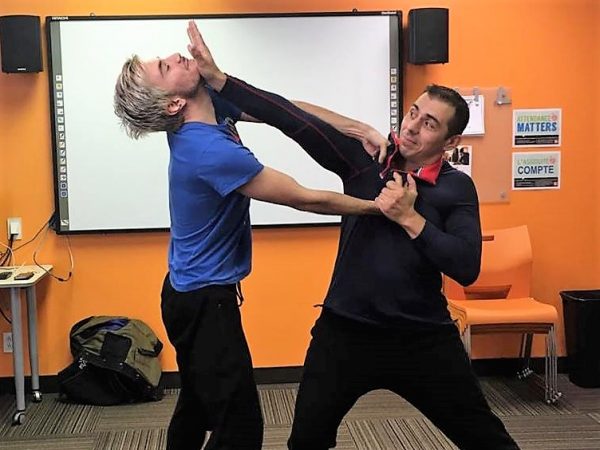 We learned six moves involving someone trying to grab you by the shirt, choking you around the neck, grabbing your arm to pull you in and coming in from behind.  The instructor presented the moves and then had us practice them over and over again until we felt comfortable with them.
We all really enjoyed the lesson and feel that self-defense is a useful skill that helps to empower and prepare you for any situation.
Thank you to the wonderful EC Montreal team for organizing the lesson and for helping us to become better versions of ourselves through these different training sessions.
Next week, we look forward to a beginners Spanish class with our French teacher Clélia.
Learn more about our English and French classes in Montreal!
Comments
comments