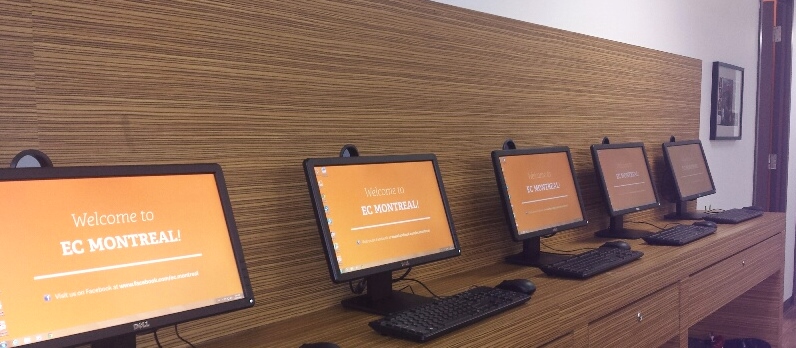 Did you know that EC Montreal has a computer lab for students?  It is located in room 2 and is available to students from Tuesday to Friday.  It is equipped with 10 new computers, language applications and headphones.
You can use the computer lab to do your EC homework, to do the exercises on EC online and to try out the new online learning platform called EC fusion.  You can test it out for a free 3-day trial by simply going to www.ecfusion.com.
The computer lab is a nice and quiet learning environment where students can have privacy as they do their school work or catch up with their friends and families back home through skype.
The computer lab is also equipped with a printer.  Students should feel free to use the printer to print their tickets, boarding pass or homework assignments.
Don't hesitate to stop by room 2 to do your homework.  Make yourselves at home with EC!
Learn English and French in Montreal with EC!
Comments
comments