Travel & Leisure just released a guide to exploring Canada's coolest neighborhoods. They compiled expert guides to the best neighborhoods in the three biggest cities in Canada.
The neighborhood at the top of the list is Montreal's Mile End. They say that the Mile End is one of the coolest in all of Canada due in part to its "Francophone appeal and killer bagels".
The boundaries of Mile End are unofficially Mount Royal Avenue to the South, Van Horne Avenue to the north, Hutchison Street to the west, and Saint Denis Street to the east.
Mile End is a hip, laid-back area with an artsy vibe and multicultural roots. Old-school bagel shops, Greek eateries and Italian cafes mix with stylish restaurants and buzzing brunch spots. Indie shops selling records, books and vintage clothes are found throughout the area, especially on Rue Bernard. Coffee shops draw daytime crowds, while cocktail bars, music venues and brewpubs make up the lively nightlife.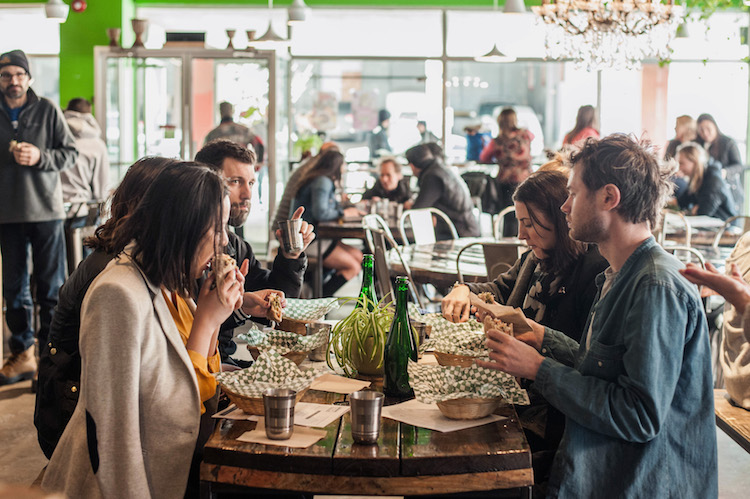 Here's what Travel & Leisure had to say about Canada's coolest neighborhood:
This district of the Plateau Mont-Royal borough is one of the coolest in all of Canada. Come for the music, creative boutiques, and dozens of trendy bars and restaurants. (One thing we left off this list: Bagels. We're not getting in the middle of that local rivalry, so try one from Fairmount and St-Viateur and decide for yourself.)
Bands from Arcade Fire to the Moldy Peaches have played at Casa del Popolo, also a vegetarian restaurant, bar, art gallery, and fair-trade café. Shoppers should check out Boutique General 54, an independent store with women's clothing and accessories from more than 60 Canadian and American designers.
Keep an eye out for an EC Montreal student activity outing in the Mile End soon! There are so many neighborhoods to discover in Montreal!  Join our English and French classes in Montreal and get a delicious taste of each one!
Learn English and French in Montreal with EC!
Comments
comments