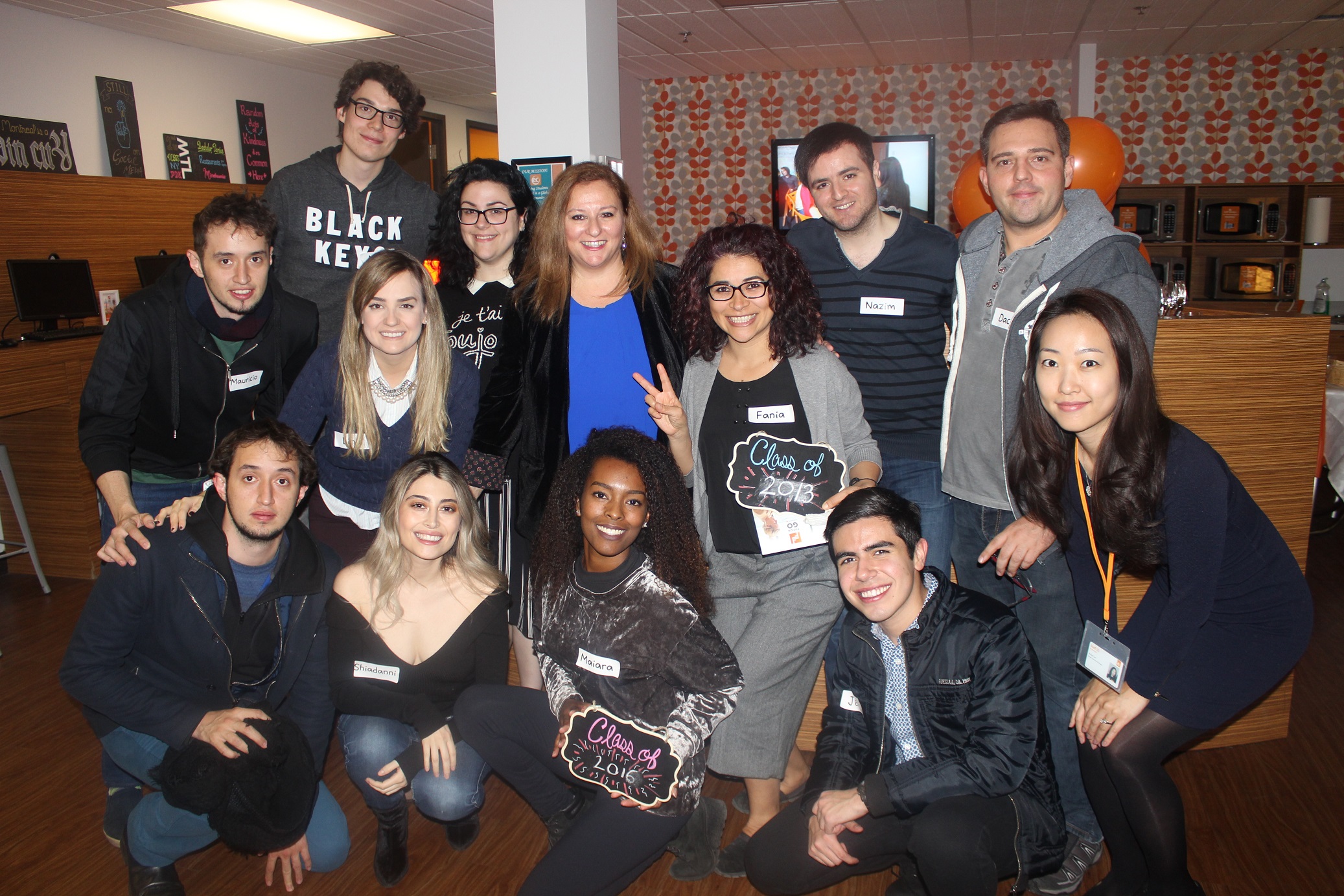 Last night, EC Montreal held its first annual alumni reunion party. It was wonderful welcoming back our former EC Montreal students. It was great hearing what they have been up to since we've seen them last. It was also extremely rewarding to hear how much EC has meant to them and how we have helped them achieve their goals.
We heard all about their adventures: going through the immigration process, falling in love, pursuing their studies, finding their dream jobs and doing incredible internships in Montreal!
We served wine and cheese and other tasty refreshments.  Everyone mingled, shared experiences, took photos and signed our guest board.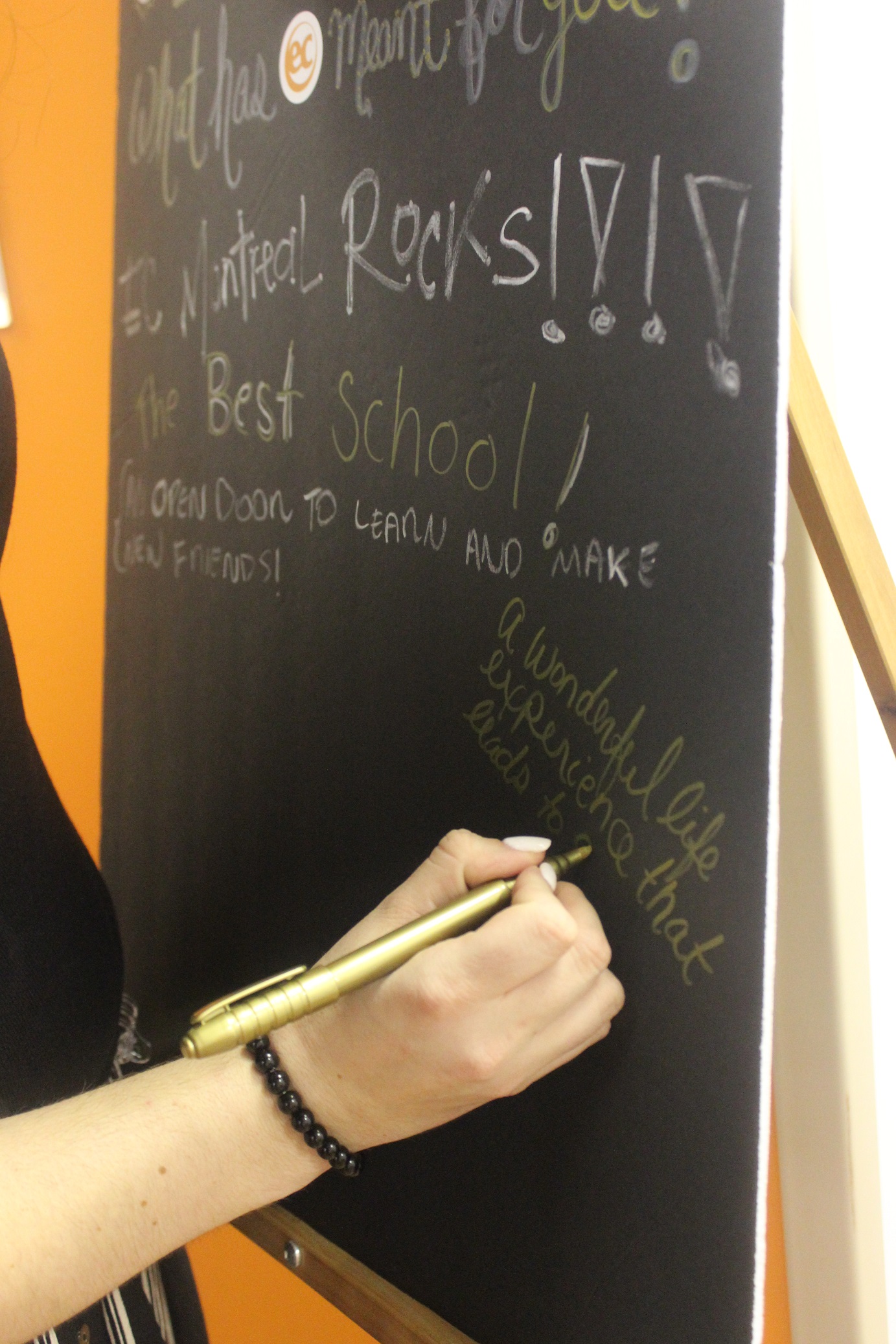 Everyone had a marvelous time!  They didn't want the evening to end!  Before they left, they took the time to write a few words about what they have been up to and what EC Montreal has meant to them.  We are delighted to share their comments with you: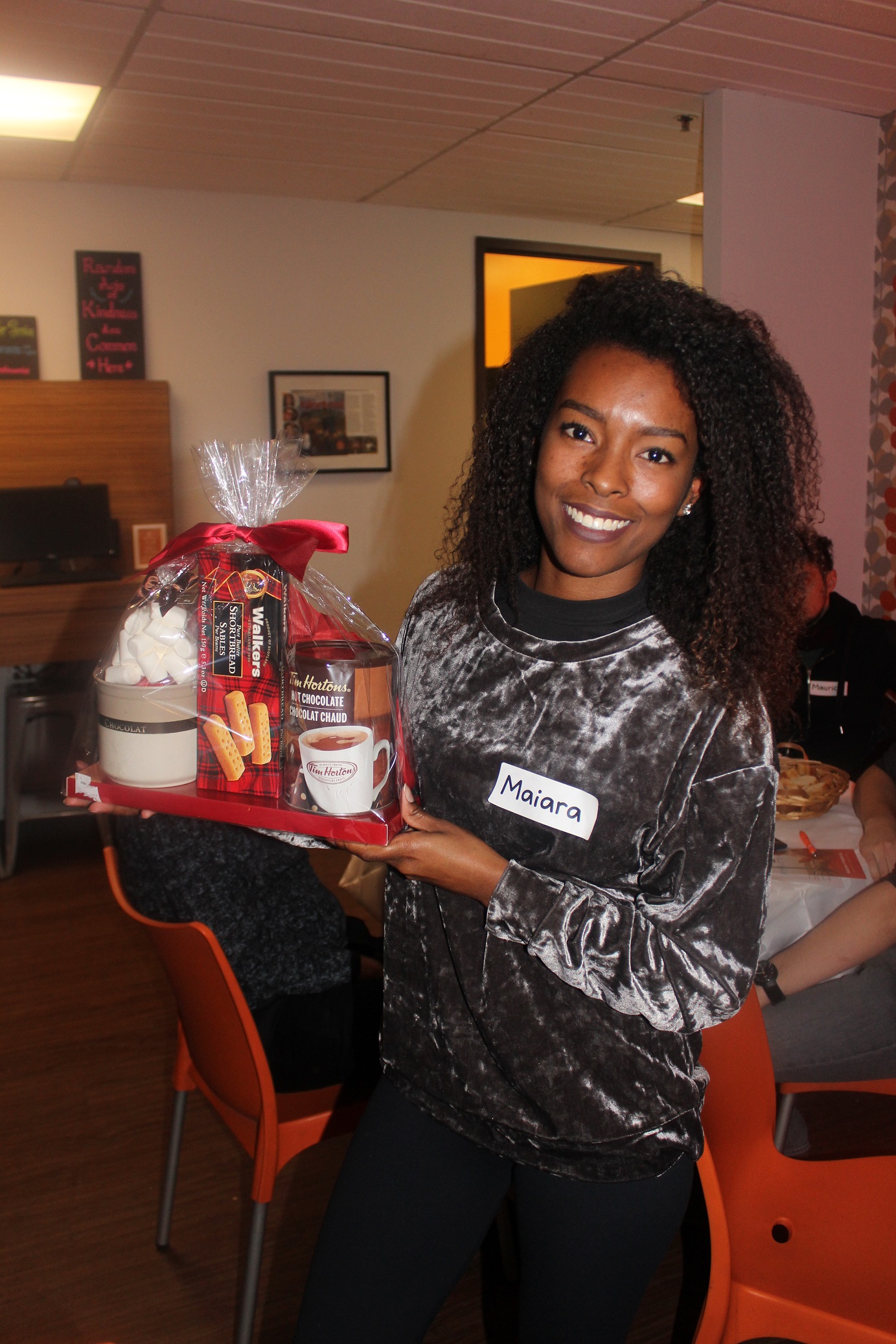 The time I spent here, I met the love of my life.  Now, I am on vacation from my job and came back to Montreal to visit him and to be in touch with the friends that I made here the first time and of course to feel the air of good vibrations of Montreal.  I loved the moments that I spent in Montreal.  It was possible to meet really good friends from everywhere in the world.  Maiara Ferreira from Brazil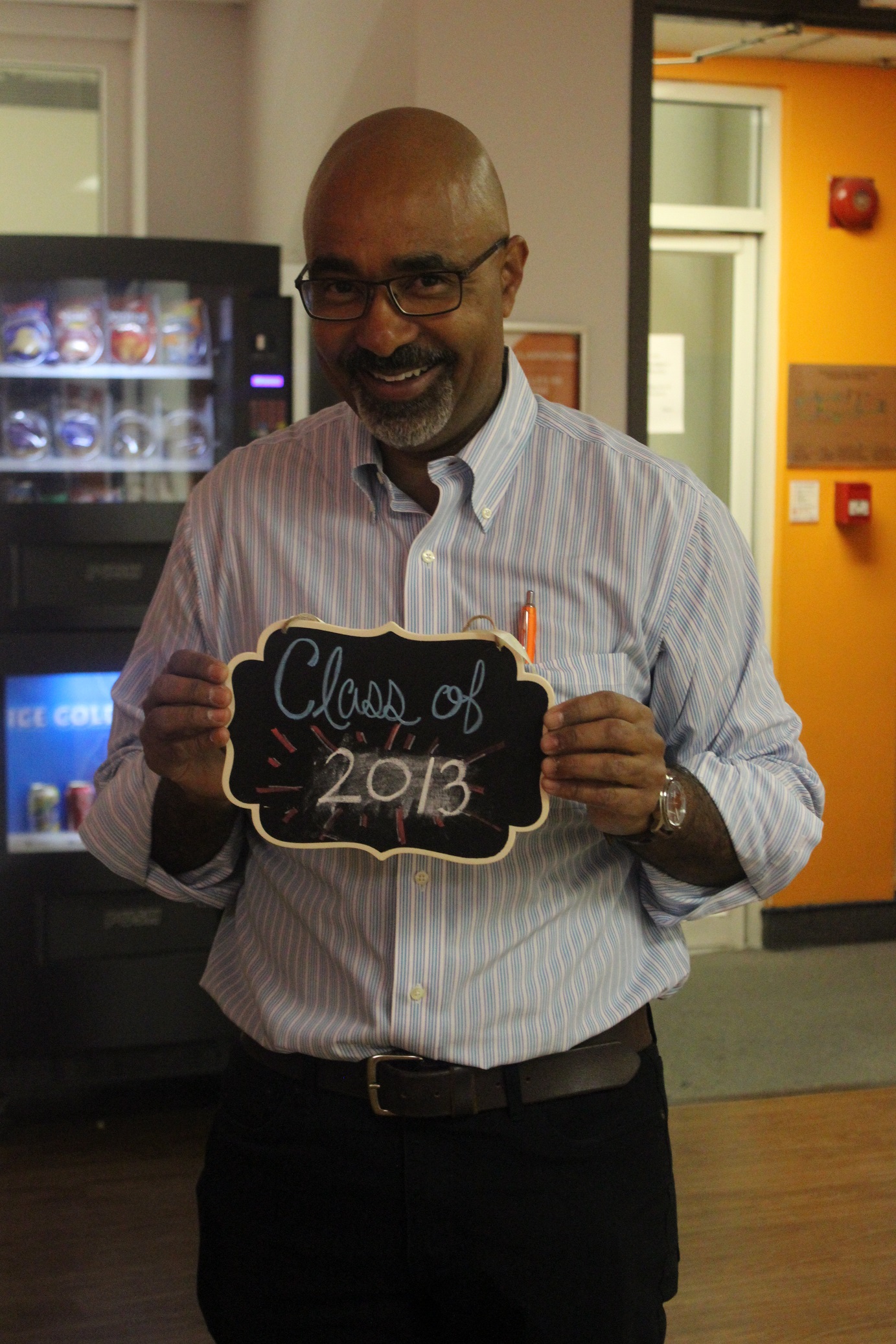 I had a great experience here.  I learned a lot!  Chris Adams from the USA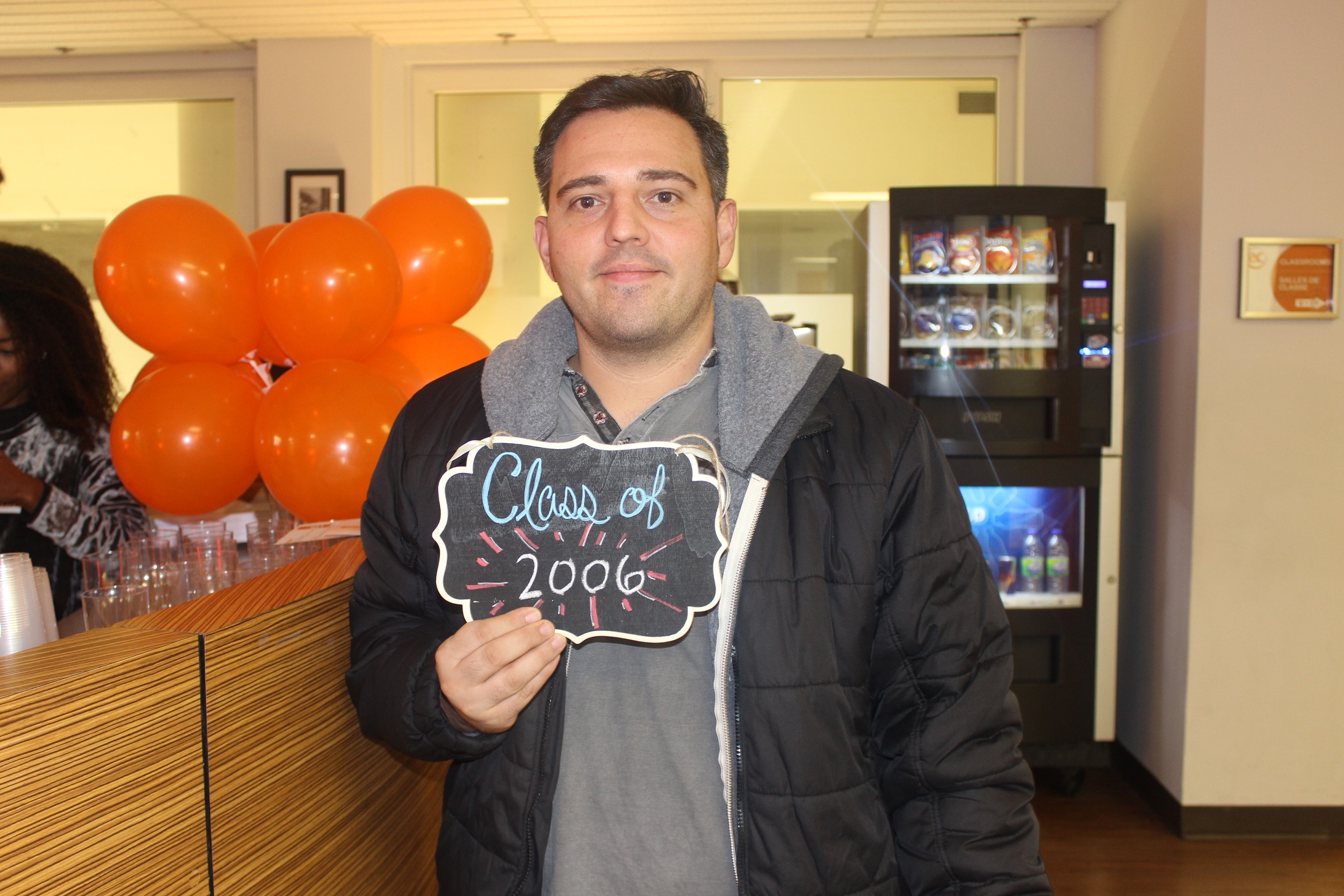 I have been working in my field of video games.  Thanks to LSC / EC Montreal, I learned my language skills in order to study in my field and to find a really good job.  I now live in Montreal and absolutely love this city!  Dacio Pasarell from Mexico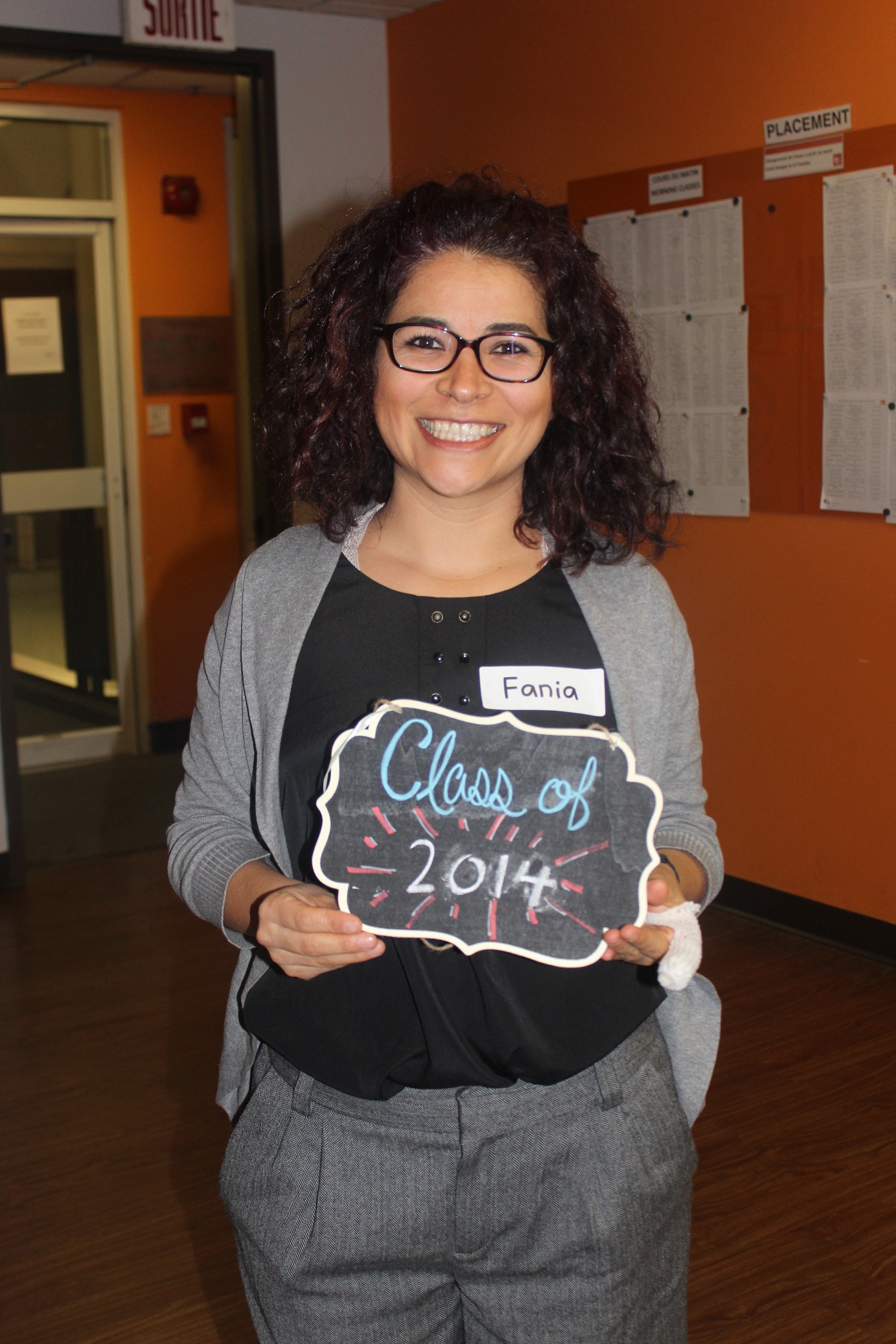 I am so proud to say that I had two job interviews in English and I could do it!  It was amazing!  I thought I would never be able to do something like that.  My interview was with Toyota and Loreal and I was scared but when it happened, I said "thank you EC" because thanks to my time with you I achieved this and more!  Speaking English broadens your horizons!  Fania Garduno Alvarez from Mexico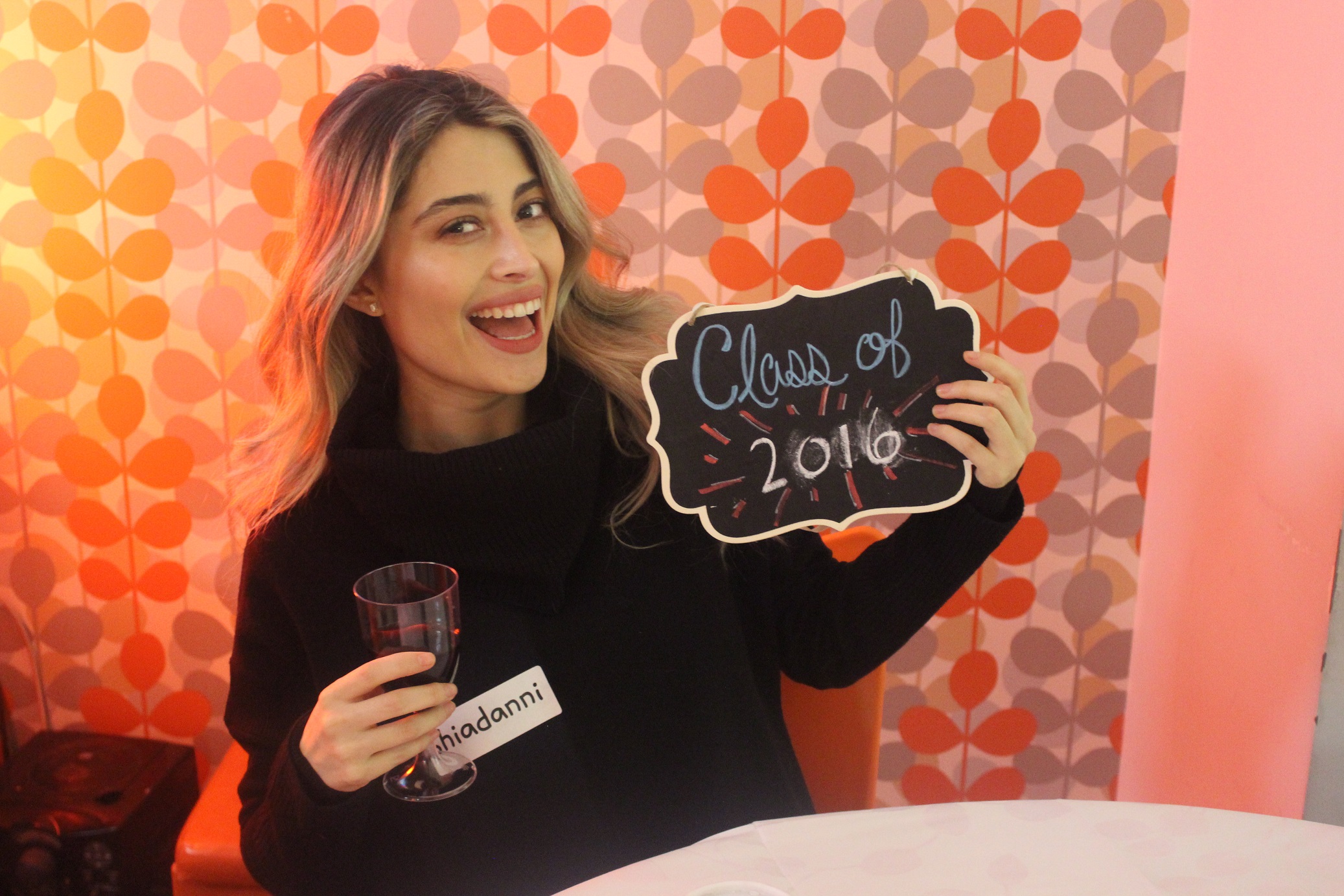 Since you've seen me last, I continued to do music here in Montreal.  I have been writing and doing new songs for my project in English.  As I started working with a Canadian production company who was interested in my music, so I am very, very happy and productive!  I also got a cat who's name is Dimitri.  I adore him and well…it's now almost 3 years that I am with my Quebecois boyfriend (it's been a nightmare…just kidding! )  Shiadanni Velazquez from Mexico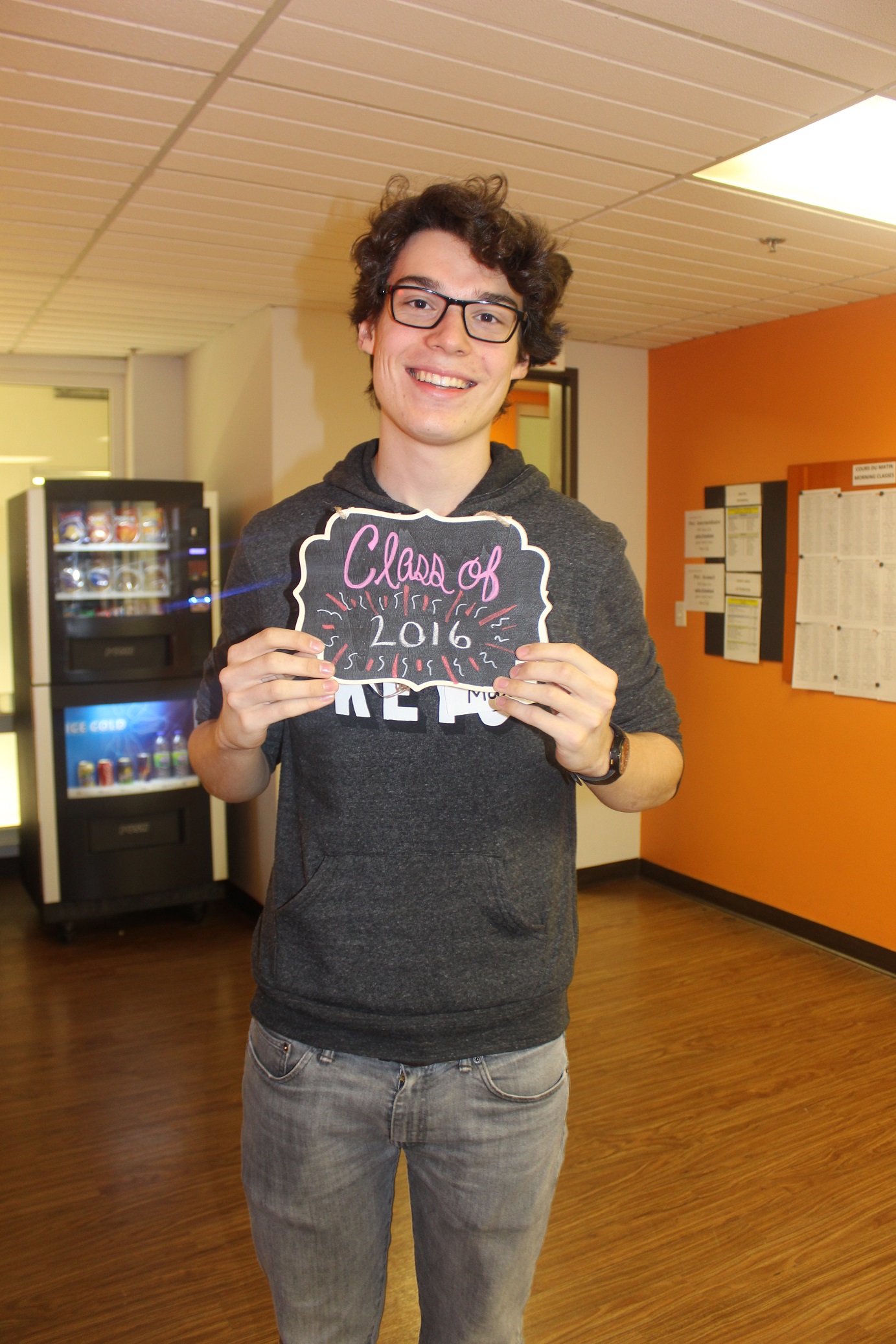 Since you've seen me last, I graduated from high school in Germany.  When I thought about what I wanted to do in my life, I decided to come back to Montreal!  I am now doing an internship with a media company.  I plan to come back to EC Montreal to continue to learn French.  Max Knoop from Germany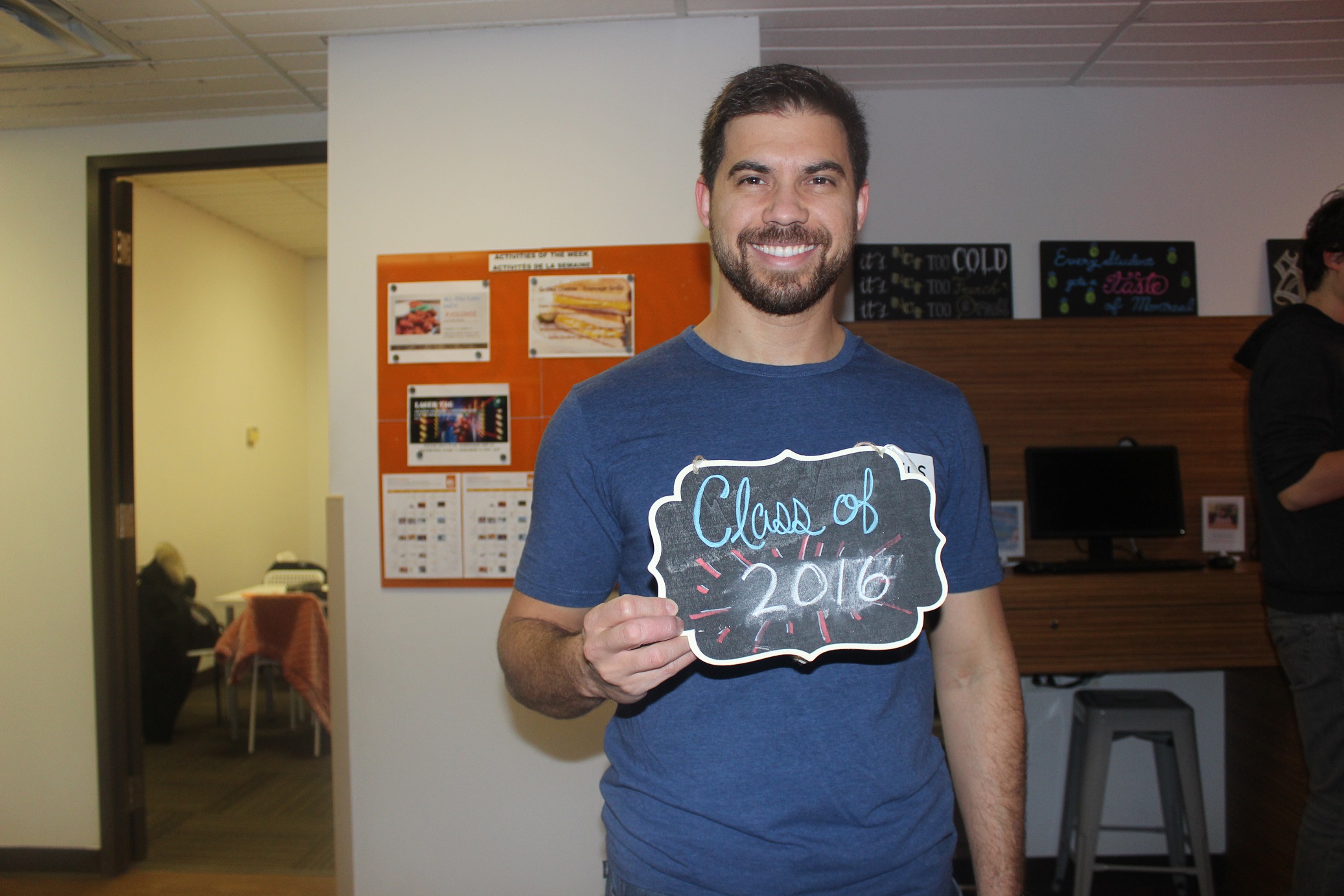 I have been living in Montreal for the past 1.5 years.  I am working in my field and loving this experience!  Today, meeting some ex students has been great!  Thanks for that!  Vinicius Guimaraes from Brazil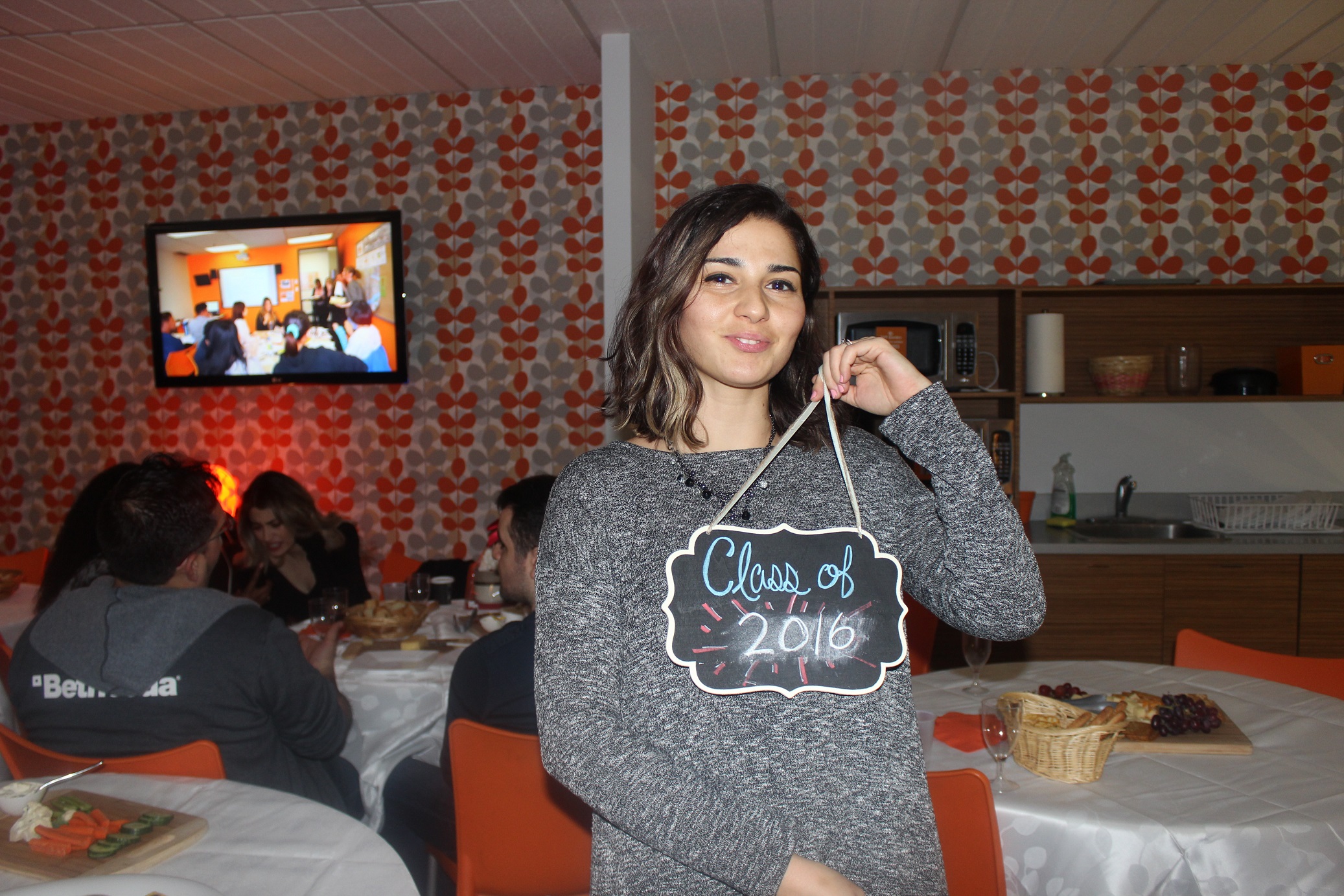 Since you've seen me last, I became a Canadian permanent resident.  I started working on my postdoc at McGill University in the health centre.  Thanks EC!  
Gurbet Korehan from Turkey
We want to thank all the students for coming back for this very special evening!  We look forward to many more reunion events at EC Montreal!  We are so impressed and proud of all the achievements our students have made.  Improving their English and / or French skills was key to their success stories!
Come back to learn English and French in Montreal with EC!
Comments
comments