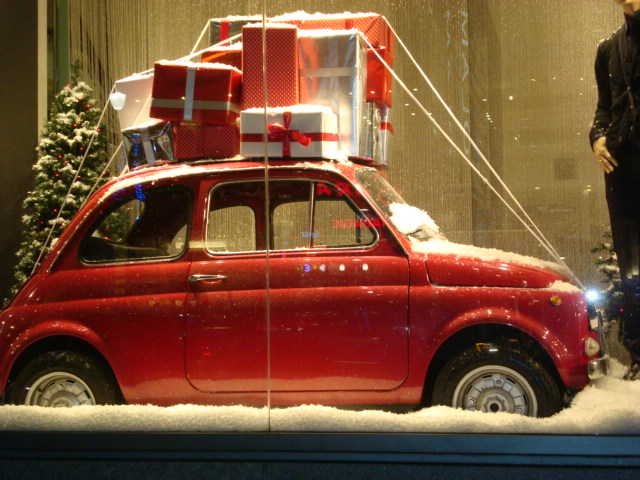 There is no place more magical than Montreal during the holiday season!  The city looks spectacular with all the twinkle lights, christmas displays and festive signs!  I took a walk along Ste-Catherine's Street after work last night and could not help smiling the whole journey home!  Every window display was more magical than the last!
Every year, Place Ville Marie displays their enormous tree on McGill College street.  It is the same tree every year, yet, I go out of my way every christmas season to look at it.  The Ogilvy store's window display is also one you can count on year after year!  It is the display that attracts the most crowds!  I could not get one picture of the display without people surrounding the window!  It brings smiles to everyone, not only the children!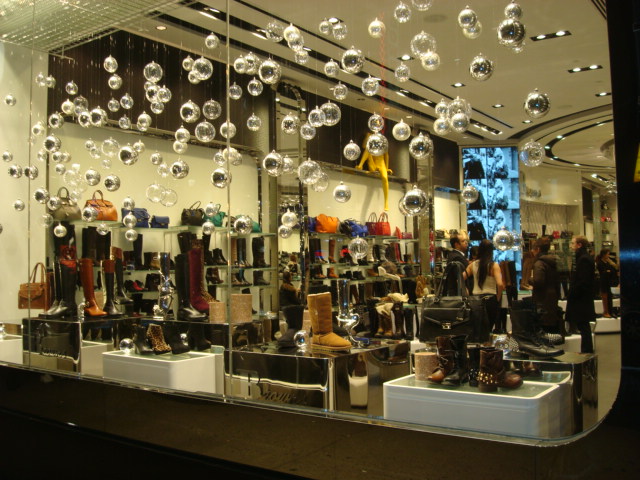 Montreal offers so much to visitors during this season – there are holiday performances from the Grand Ballet Canadiens, Cirque du Soleil, the Montreal Symphony Orchestra and the Opera de Montreal!  Place des Arts offers so many wonderful shows during this festive time of year!
The Rialto Theatre also does not disappoint during this time of year – they have showings of the old classics like It's A Wonderful Life and Miracle on 34th Street!  Tickets include drinks and snacks!  It's a perfect outing after a day of Christmas shopping!
Most Montreal restaurants offer special holiday menus!  Every night can be a holiday dinner!  There is no better way to celebrate the holiday season than over a delicious meal with friends!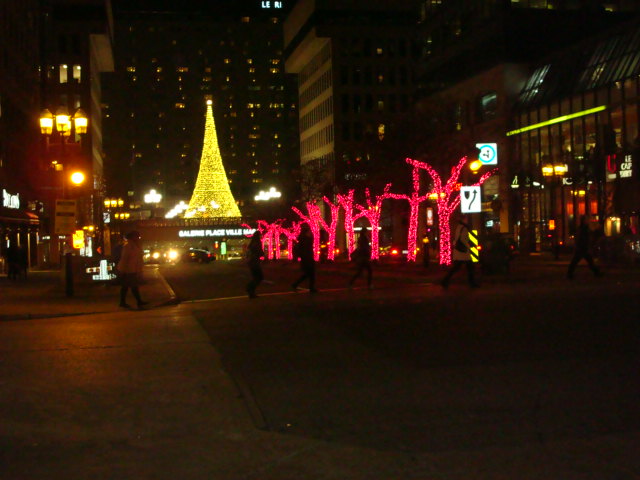 Visit the site http://montreal.about.com/od/attractionsbyholiday/tp/montreal_christmas_events_noel_holidays_season_xmas.htm to see all Monreal has to offer this Christmas season!!
At EC Montreal, we go out of our way to ensure our students have a memorable time in Montreal during the holiday season!  We offer so many wonderful activities to our students so they don't feel like they missed Christmas by being away from home!
We encourage all our students to take a stroll along Ste-Catherine street after school today and admire all the beautiful window displays!  We encourage the rest of you to come visit us in Montreal and give yourself an urban adventure in Magical Montreal!!!  Join our EC Language School in Montreal!
Comments
comments