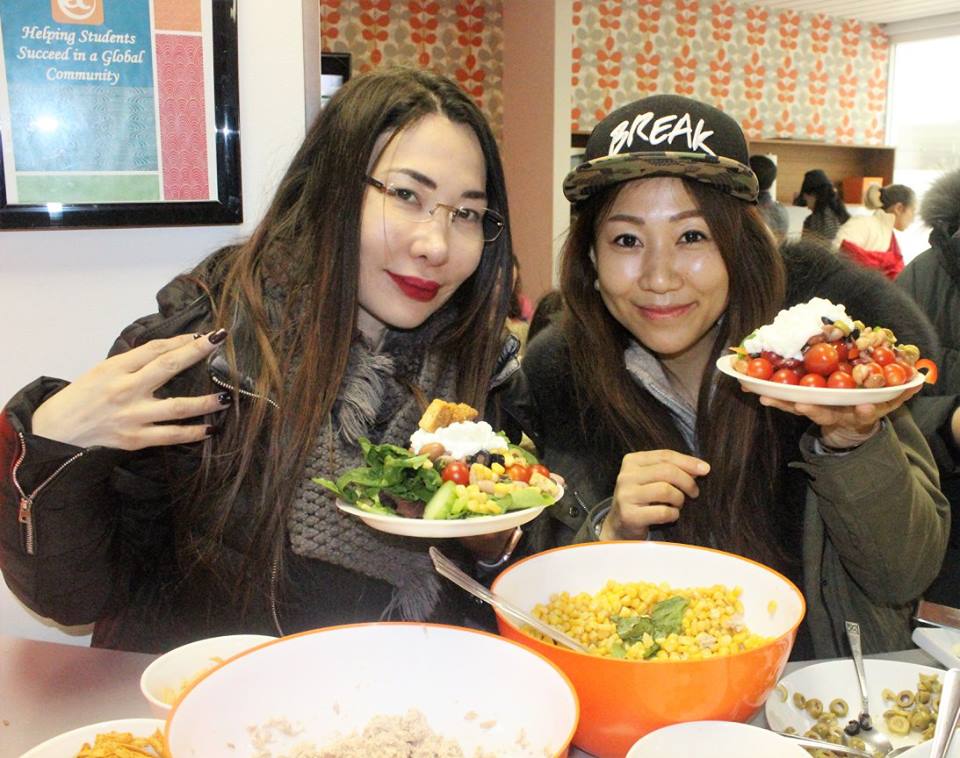 As part of EC Montreal language school's New Year's resolution theme, EC Montreal held a healthy lunch activity today!  We transformed our breakfast bar in the lounge into a salad bar!
The bar was filled with healthy and nutritious ingredients to make the most colourful and delicious lunch for our students to enjoy!  This is always one of our favorite activities.  It promotes healthy eating and sharing a meal together!  It is so nice to see our students sitting around our lounge tables enjoying a meal and sharing stories and learning about one another.  That is the entire point of our complimentary activities.  We try to create opportunities for students to interact with each other.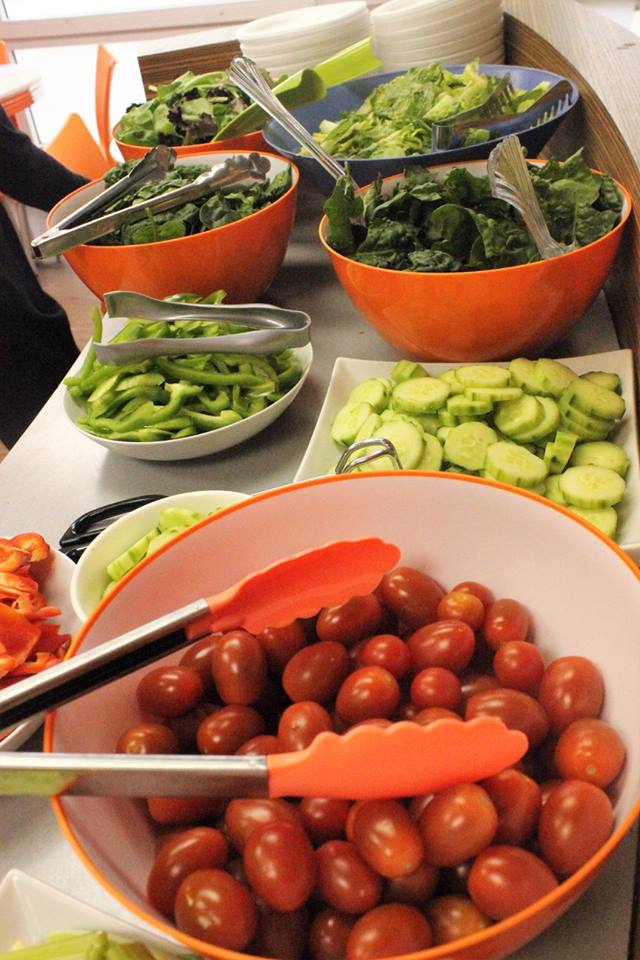 Students enjoyed salads made up of lettuce, tomatoes, cucumbers, corn, beans, tuna and other wonderful toppings!
EC Montreal wanted to give our students a push in the right direction when it comes to healthy eating!  We hope they will use this example to start eating well the whole year long!  Poutine only on weekends?
Bon Appetit from all of us at EC Montreal!  Cheers to healthy living!
Join our EC Montreal English language school in Montreal!
Comments
comments