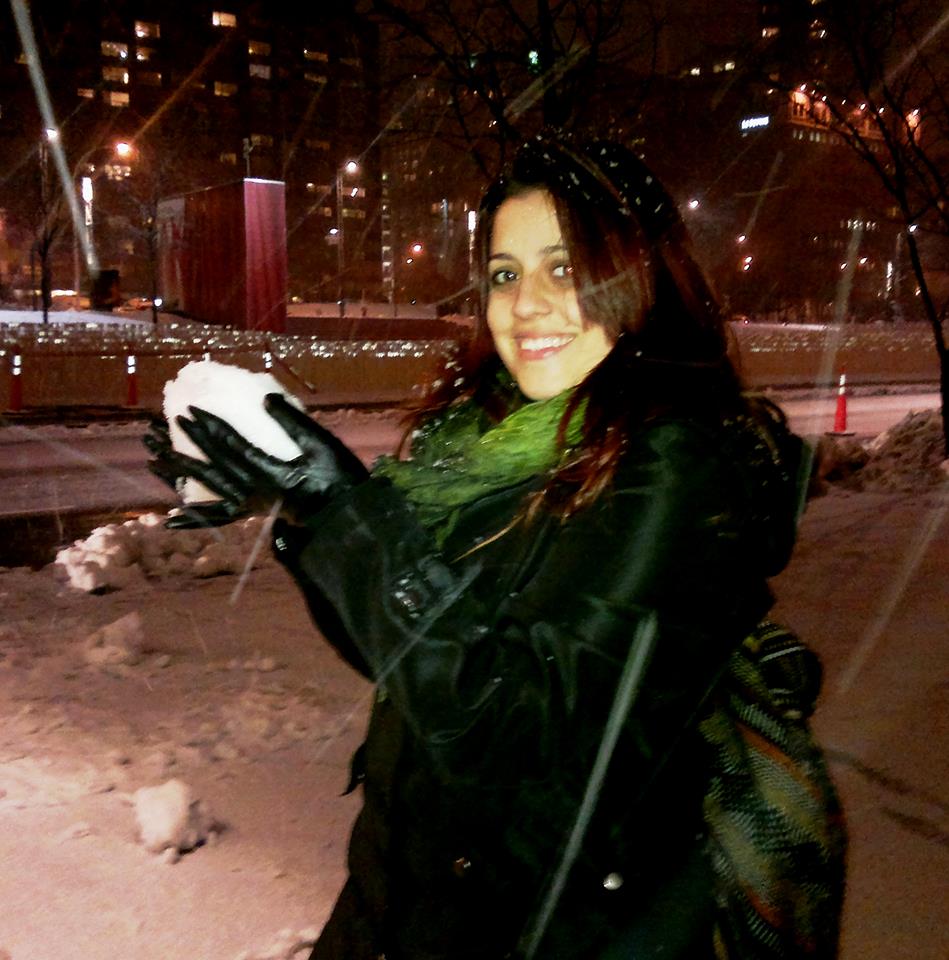 Freezing rain has been in the forecast all day and it has been difficult getting around the city.  We, Montrealers, have experience with this harsh weather and have learned how to walk on snow and ice without getting hurt.  Our EC Montreal students, however, have been experiencing this type of weather for the first time.  To avoid getting injured, we thought we would share a very good article posted by MTL Blog on how to stay safe during such extreme and harsh climates.
Walk like a Penguin
The trick lies in shifting your center-of-gravity over your forward-facing foot rather than sharing evenly between both feet.
Keep your Eyes Peeled
Being entirely aware of your surroundings is crucial when walking around in winter.  Not only do you have to keep your gaze fixed to the floor so you miss all those deadly ice paths, but you also need to stay aware of everyone else walking around, sliding this way and that in your way.  You can't keep one eye glued to the floor and the other to the ground, so go for quick glances in either direction, and always mind your peripheries.
Know your snow
Not all snow and ice is created equally slippery.  You have the regular white and powdery stuff, which offers a nice layer of traction, your crumbly ice slush, which can be broken up to give some crunchy texture to the ground, and then your straight up black ice that will quickly send you to the ground.
Slow and steady wins the race
Speed is not your friend when you're walking around in an urban ice deathtrap like today.  Your normal walking pace is much too quick and haphazard for today's tundra-like conditions, so don't be fooled into thinking you can walk like a normal human being.  Accept the fact you're going to have to slow down in order to keep upright on your feet.
Wear some proper shoes
Be sure to wear heavy duty boots that are going to grasp onto that ice.  You can always purchase a pair of slip on grips to attach to your boots for that extra help.
Carry a walking stick
If you don't have a walking stick, use an umbrella.  It has a pointy end that will poke holes right into the ice, marking its place on the sidewalk so that you go forth.  Using a walking stick will also enable you to transfer your weight onto it, so that you can stay clear of falling.
Pair up
If you've got a friend or a neighbor that's heading in the same direction as you, grab their hand.  A walking buddy will most probably save you from tumbling down.
Stay home
If you don't want to risk falling, it is always better safe than sorry.  Stay home and rest.  Catch up on your sleep or homework.
We hope everyone at EC Montreal will keep safe and enjoy this beautiful winter season.  Thank you to the MTL Blog for putting together these tips written up in such a humorous way!
Join our EC Montreal English language school.
Comments
comments