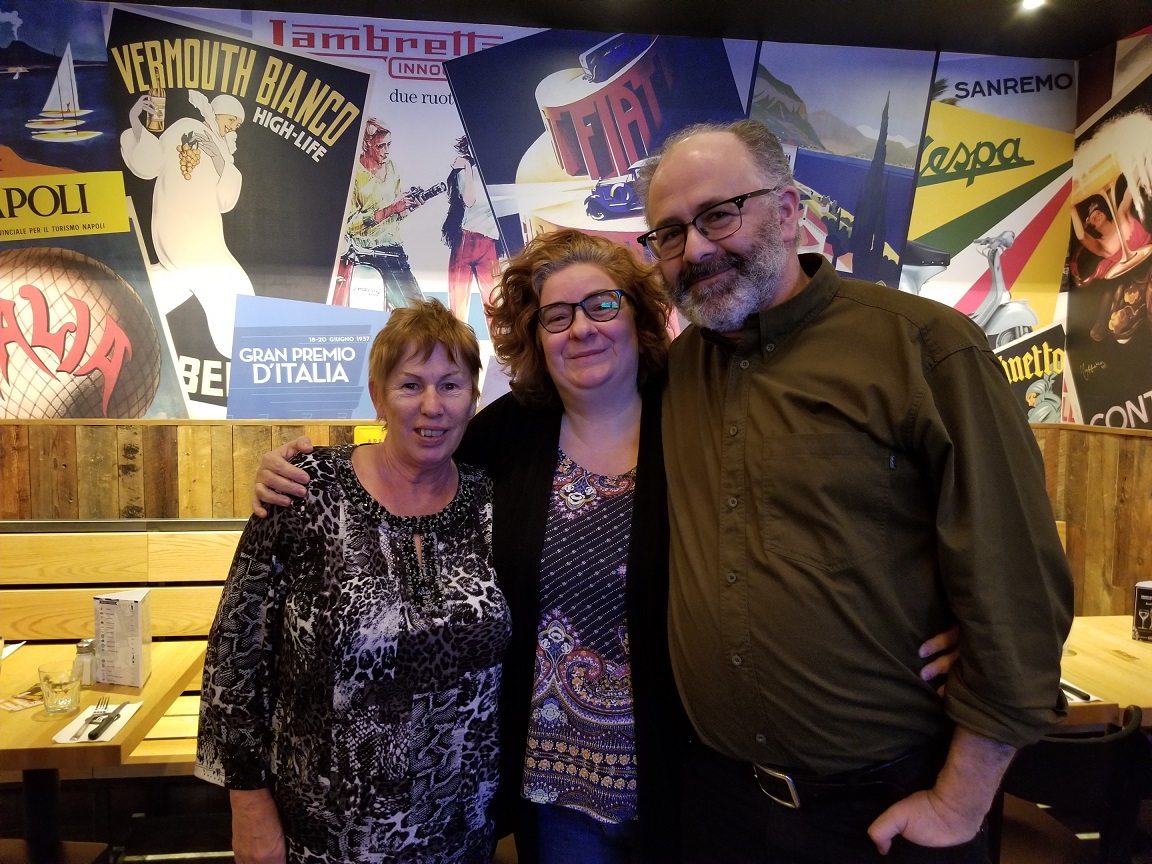 Last Friday, we celebrated our winners of EC's Homestay of the Year competition! Marc Girard & Chantal Fournier came in first place. They have had the most positive feedback from our students. In second place was Valerie Clayton.
We had a lovely celebratory dinner and presented them with a certificate of appreciation as well as gifts. We shared experiences and an amazing meal together. It was very clear from our conversations that we made the right choice! Both families love what they do and absolutely adore hosting students!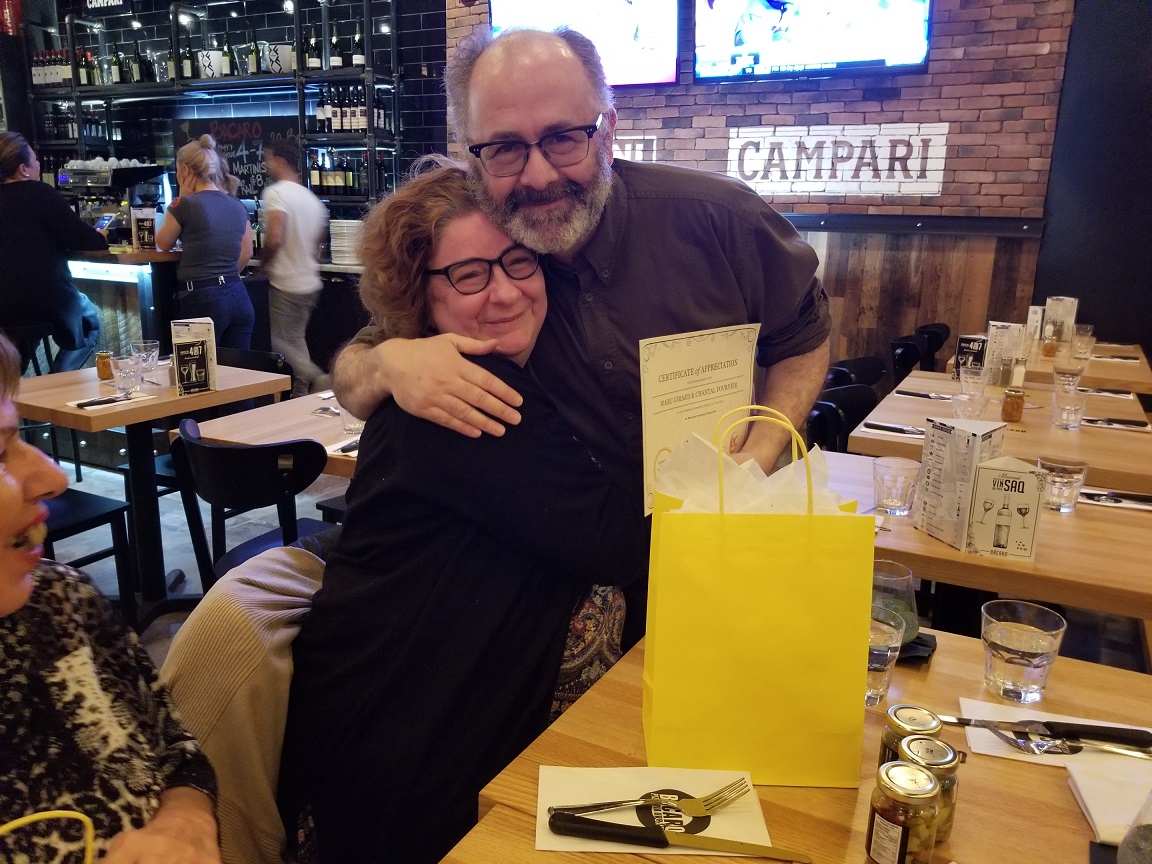 We thank all our homestays for going the extra mile for our students and providing a genuine"home away from home" for our students!
We have now nominated Marc and Chantal Fournier to win the Homestay of the Year for all of Canada.  A committee of judges will then choose the winning family.  This family will then be entered for the grand prize which is a trip for 2 to Malta!  We are keeping our fingers crossed for our family!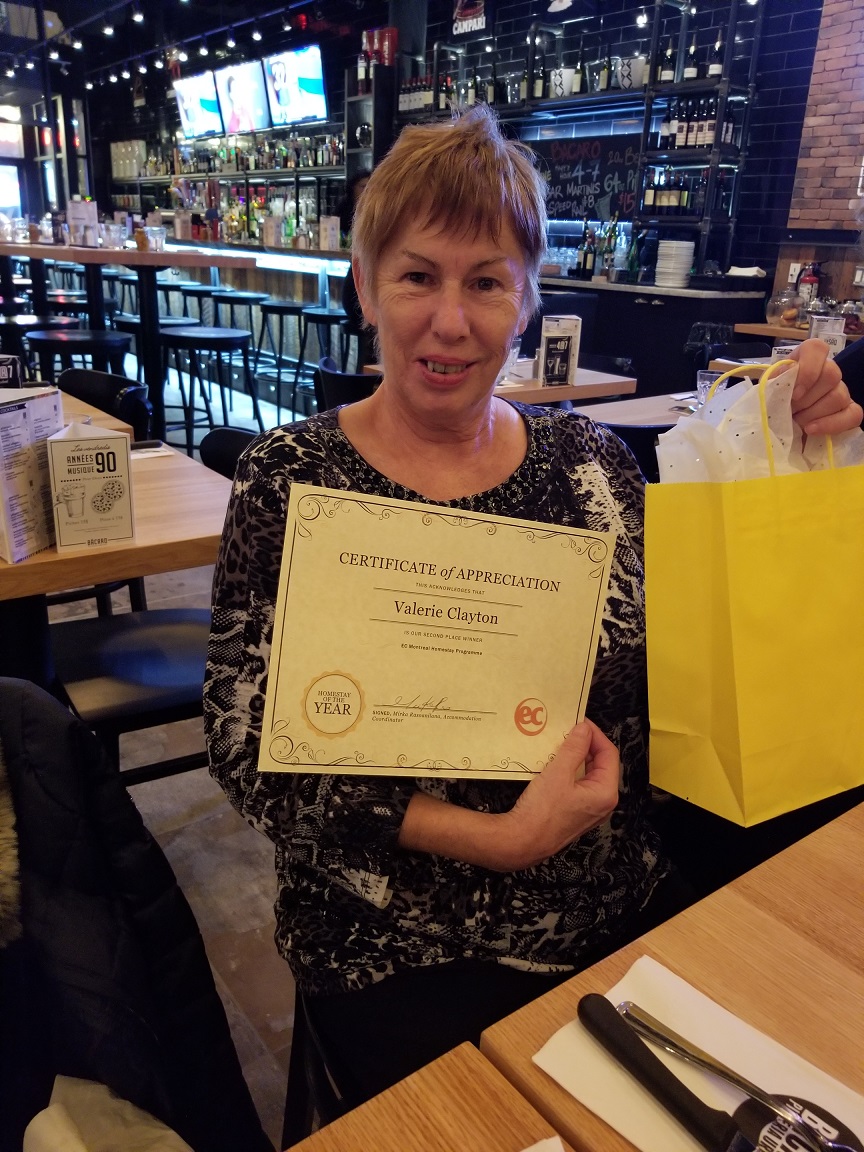 Chantal and Marc as well as Valerie both sent us thank you messages.  They are honored to be celebrated as our homestays of the year!  We are delighted to share their messages with you:
Chantal and I send you our warmest thank you for the lovely dinner, for the gift and for the honor of being chosen as best host family.
It was completely unexpected and we have to say that it is making the beginning of 2018 quite special and inspiring for us.
We thank you from the bottom of our hearts.
Marc et Chantal
I really enjoyed Friday night it was great!  Good food good company and wonderful appreciation!  Thank you!
Valerie
Join our EC Montreal English language school.
Comments
comments