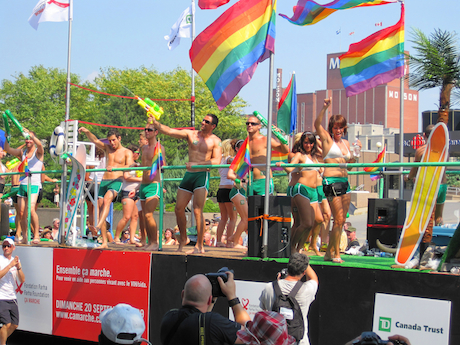 Attention EC Montreal students, we have another high ranking for Montreal to share!  Montreal has been ranked as the second-best city in the world to live in if you are a millennial, according to a relocation company Nestpick.
Nestpick examined 110 cities across the world and picked the best millennial cities.  The used 17 factors and ranked them on a scale of 1 to 10 for each city.  The rankings were then averaged out, suing a scoring formula.  The rankings include employment, start-up, tourism, housing, food, transport, health, internet speed, university, gender equality and so on.
Montreal received the highest rankings for being LGBTQ friendly, festivals, Immigration tolerance and personal freedom.
Montreal made it to the top of the list in North America, ranking higher than any other Canadian or American city.  Other EC Canadian destinations, Toronto and Vancouver both made the top ten coming in 5th and 6th place.
Other international EC destinations too made the list; London came in 3rd, New York 8th and Manchester 10th.
Montreal is indeed a great destination for young people.  It is a very welcoming and tolerant city that is also attractive and vibrant!
What are you waiting for millennials; Join our EC Montreal English language school!
Comments
comments